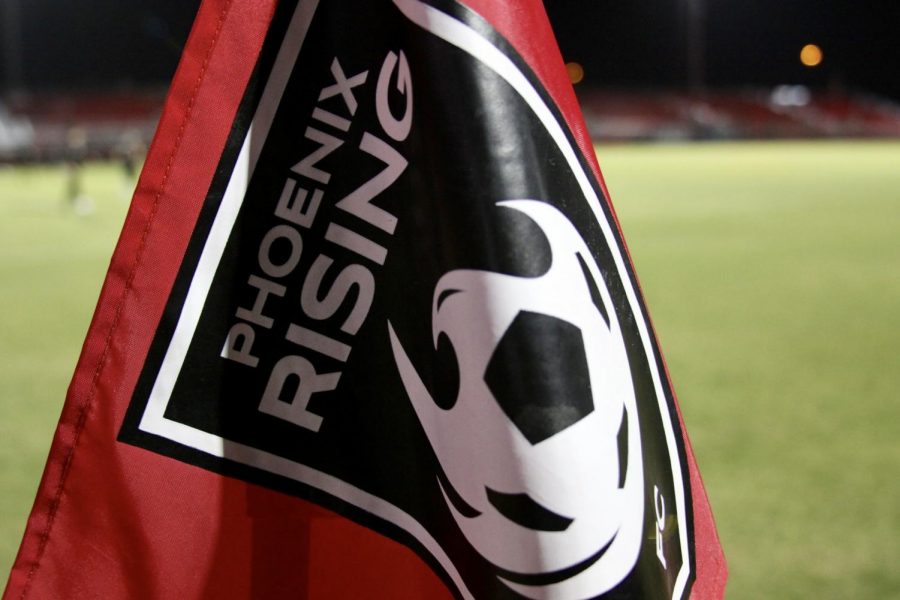 Jake Anderson/SCC
Since their last home game, Rising have racked up two more wins on the road.  On Tuesday, Aug. 28, they defeated Tacoma Defiance, formerly Sounders FC 2, 4-2 at Cheney Stadium.  Then, on Saturday, Aug. 31 they blanked Colorado Springs 3-0 for their 17th consecutive win.
On Saturday night, Rising returned home to the friendly confines of Casino Arizona field for a match against 10th place San Antonio FC.
The first half ended with several shots on target but no goals scored.  Rising substituted James Musa for Jon Bakero in the 43'.
These two teams played to a draw back on March 9 and it looked like Saturday's game would end the same way.
Phoenix goaltender Zac Lubin may have saved the game when he came out and made an aggressive save with only moments to play.  Then, with only three minutes to play in regular time, Phoenix striker Solomon Asante won the game on a penalty kick.
Lubin set a new team record for shutouts with 13.  Rising have now won 18 games in a row.  The 1-0 victory sets new team records for wins at 20 and points in a season at 65.