Turnbuckle Sandwich Ep 11 – Moxley…to join or not to join?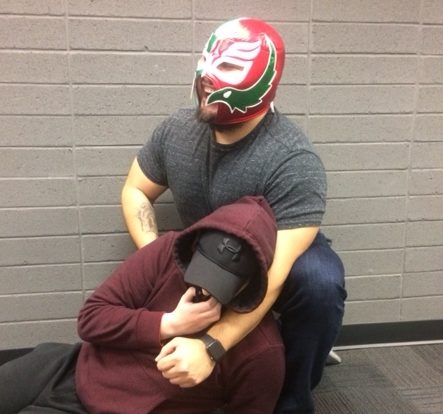 The podcasts on nevalleynews.org contain the personal opinions of both host and guest.  Those opinions do not necessarily reflect the opinions of nevalleynews.org, Scottsdale Community College or Maricopa County Community College District.  We encourage discourse from all viewpoints and invite you to voice your opinion about any of our content by using the comment box below each story.
On this episode of Turnbuckle Sandwich, the greatest podcast tag team in history bring back the "Opening Bell" and discuss the happenings of Smackdown and Raw's yearly kick off shows, jam packed with debuts and returns!
During "Wednesday Night Warfare" the guys debate whether NXT or AEW Dynamite had the better show and give their opinions on Jon Moxley's decision to join or not join the "Inner Circle".
Only two more weeks of wrestling till the Royal Rumble for WWE, and the build up begins for AEW's Bash at the Beach show on Jan. 15.