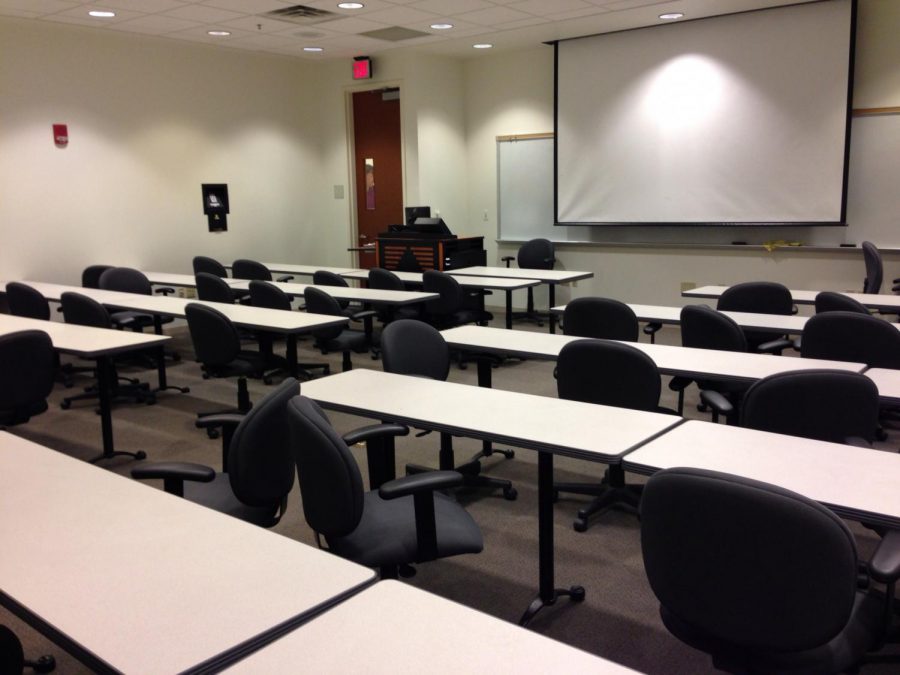 Alice Keeler (Flickr)
On Thursday, Maricopa County Community College District (MCCCD) students received an email from their respective college presidents explaining how the COVID-19 outbreak would affect their classes for the remainder of the semester.
MCCCD students dismissed for Spring Break following classes on March 6.
On March 13, students were alerted that Spring Break for all in-person classes had been extended for one week, through March 20, but online classes were scheduled to start on March 16.  That same day, students received an email from Interim Chancellor Dr. Steven R. Gonzales explaining the reasons for extending the break and that faculty were developing alternative ways to teach in-person classes.
Students were notified on Thursday that in-person and hybrid courses would be postponed until April 6, but would recommence, at that time, in a strictly online format for the rest of the semester.
The email also included resources for students to gain internet access, online tutoring for "Canvas" (the electronic system that allows students to access and submit assignments online) and a link to ways that students can connect or collaborate with classmates and instructors online.
Students were assured that their instructors would be contacting them in regards to exactly how their classes would be delivered.  If students had questions about their classes or academic programs they were directed to contact Admissions/Registration or Academic Advising at their respective schools but were reminded that no in-person services would be available at any of their campuses.
All of the resources listed are available at the Maricopa Community College website.