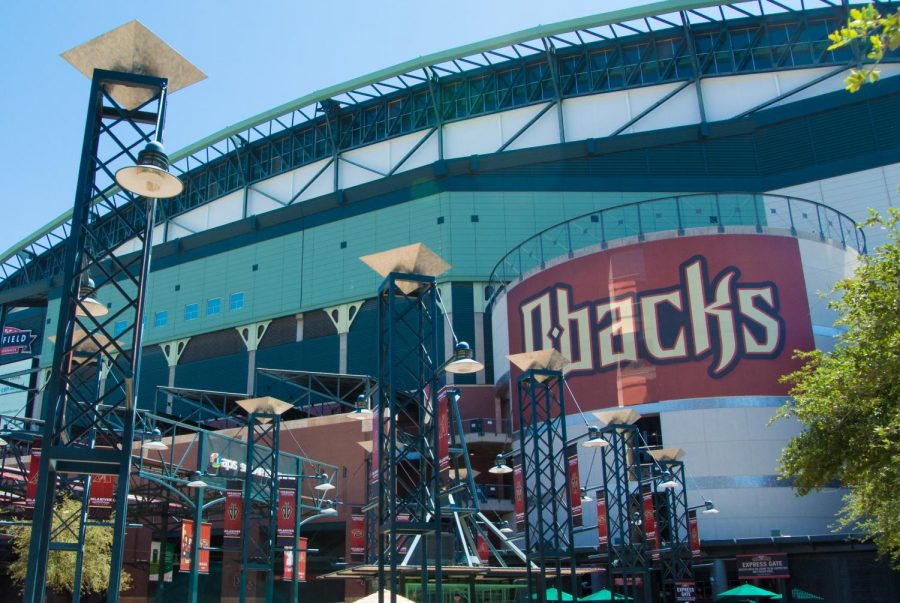 mark6mauno (Flickr)
The first week of the restarted Major League Baseball season is in the books.
The Arizona Diamondbacks, 2-4, got off to a slow start in their opening series, dropping three out of four games against the San Diego Padres before splitting their just-completed two-game series in Arlington, Tex. against the Rangers.
They'll begin a new series tonight when they host division rival Los Angeles Dodgers, 4-2, at 6:40 p.m. at Chase Field.
Through their first week of play, Diamondbacks second baseman Ketel Marte and former Pirates center fielder Starling Marte, have contributed the most to their team's only two wins with both players batting averages soaring over .300 and combining for 14 hits.
The highly anticipated debut of recently acquired, five-year, $85 million pitcher, Madison Bumgarner was nothing for the record books. With three earned runs allowed and just four strikeouts, Bumgarner was pulled after throwing just 5 2/3 innings which ended in a 7-2 loss against the San Diego Padres.
But a change in momentum developed when right-handed pitcher Merrill Kelly took the mound and brought a no-hitter into the seventh inning during their Tuesday matchup against the Texas Rangers.  The ensuing 4-2 victory gave the Diamondbacks a much needed confidence boost as their two game stint in Arlington began.
Their two-game series against the Texas Rangers came to a close last night as the Rangers defeated the Diamondbacks by a score of 7-4.  Bumgarner threw for 5 1/3 innings in the loss, allowing 2 runs and recording 5 strikeouts.
A primary issue with Bumgarner's early lack of effectiveness seems to be the declining velocity of his fastball.  During his last few seasons as a San Francisco Giant, his average fastball speed was in the low 90s.  During his first two outings as a Diamondback, his four-seam fastball is now averaging only 88 miles per hour and has not been as effective as it was before coming to Arizona.  This could be cause for concern to the organization, but considering the interruption in spring training and the rather abrupt restart to the season, it may take several games before everyone is playing at full speed.
The loss places Arizona in fifth place in the NL West.