SCC ranked as 4th best public college in the United States
The ranking is an improvement on last year's sixth-place standing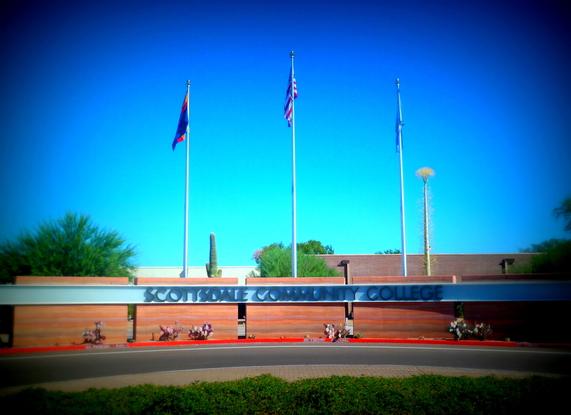 Olivia Aboui, Reporter, Scottsdale Chronicle
September 20, 2016
Scottsdale Community College has been ranked this year as the fourth best American community college by Smart Asset, a platform dedicated to personal financial advice.
Ranked sixth last year in Smart Asset's second annual study of the nation's best community colleges, SCC was bumped up to fourth place, which seems to be very good news for Nancy Neff, the Executive Director  of Institutional Advancement and Community Engagement at SCC.
"It's a very good thing," Neff said. "We are proud of it and excited about it."
Neff is also a sitting member at the presidential cabinet of the college. The cabinet's mission is to strategize and make decisions about the vision for the college moving forward.
According to the financial platform, there are four independent factors taken into account with regard to the rankings: the student-faculty ratio, the student graduation and transfer rate, the cost of in-state tuition and fees and the ratio of graduates' median salaries to the fullest attendance.
A study is then carried out on 565 two-year public colleges. Using this criteria, Smart Asset devises its ranking of the best public colleges in the U.S.
SCC fits the criteria by putting at the students' disposal a large number of services allowing them to continue their studies peacefully and helping them to succeed.
"This is a very nurturing college atmosphere," Neff said. "We have so many services here at the student's disposal that are free and available like counseling, tutoring, office hours, financial aids or crisis assistance."
Laurie Cohen, Director of Institutional Research, Planning and Development at SCC, sees the students dedicated to achieving their academic goals.
"The students are doing very good, those who are attending to transfer, attending to get degrees are generally reaching those goals," Cohen said.