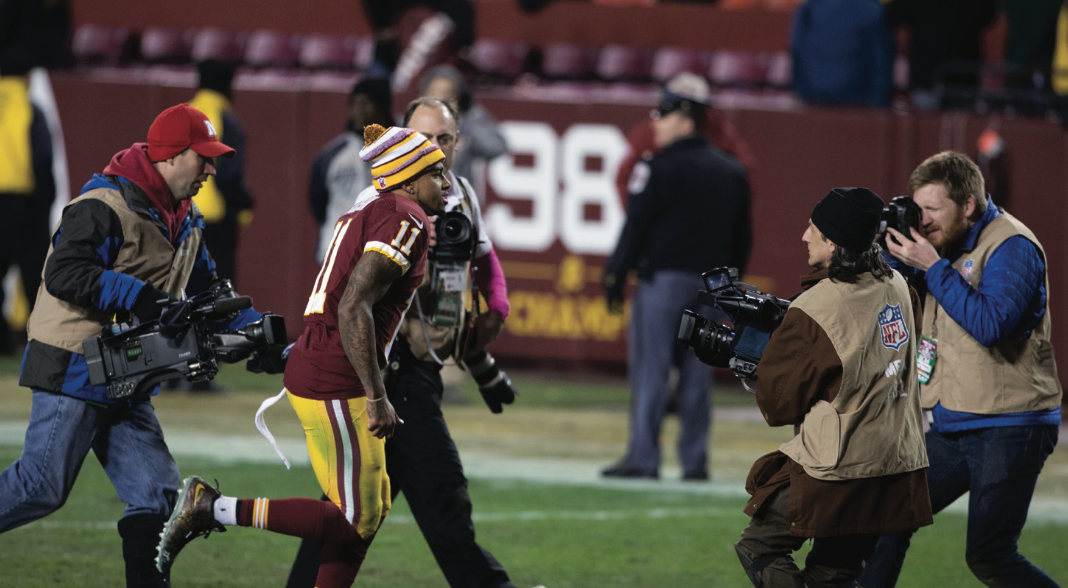 Courtesy of Keith Allison
The NFL free agency market officially opened on March 9 and immediately sent the league into a frenzy of surprising signings and trades. With the salary cap rising, it's not surprising to see a good majority of NFL teams throw around a crazy amount of money. However, after the sun set on day one of free agency, nobody could have predicted what occurred.
The biggest news of the day came from one of the teams with an absurdly high amount of cap room, but not in the form of a signing. The Cleveland Browns sent shockwaves throughout the NFL by acquiring Brock Osweiler from the Houston Texans. In the deal the Texans will send Osweiler and second round pick to the Browns in exchange for the Browns taking Osweiler's enormous contract off their hands. Taking bad contracts in exchange for draft picks is normally a deal you see in the NBA and is almost unheard of in the NFL. But with the salary cap rising, teams have more money than ever to spend and the possibility of salary dump trades only increases.
The New England Patriots, who are usually not big spenders in free agency, made some splash moves that nobody saw coming. With restricted free agent Malcom Butler still unsigned, the Super Bowl champions decided to steal away the top corner on the market from division rival Buffalo by signing Stephon Gilmore to a five-year contract worth $65 million and $40 million guaranteed. The Patriots were also heavily involved in the trade market, acquiring receiver Brandin Cooks and a fourth-round pick from the Saints for the last pick in the first round and a third-round pick. The Patriots also acquired tight end Dwayne Allen and sixth-round pick from the Colts in exchange for a fourth-round pick and defensive end Kony Ealy and a third-round pick from Carolina in exchange for the Patriots' second-round pick.
Other noteworthy signings in free agency include defensive end Calais Campbell and cornerback A.J. Bouye signing multi-year deals with the Jacksonville Jaguars, wide receiver Alshon Jeffery signing a one-year deal with the Philadelphia Eagles, guard Kevin Zeitler signing with the Browns, and receiver Desean Jackson signing with Tampa Bay Buccaneers.