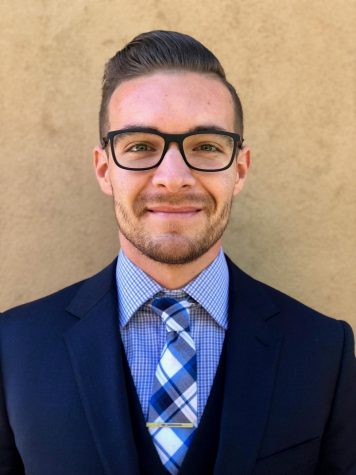 Jake is the beat writer for Phoenix Rising FC and is currently pursuing a sports journalism degree from Arizona State University's Walter Cronkite School of Journalism and Mass Communication.
Prior to joining Northeast Valley News, Jake was with the Arizona Cardinals and Sun Devil Athletics, where he worked and interned in media relations for three years. He also spent the last two years pursuing a career in firefighting before returning to the sports journalism field to complete his degree at ASU.
Jake's love and passion for soccer stems from his Italian grandparents that immigrated to the United States. He is a second generation Italian-American that can speak a little Italian and Spanish too.
Although he was born in Spokane, Washington, Jake was raised in Scottsdale, Arizona and attended Notre Dame Prep High School, where he ironically played football and baseball, not soccer.
Jake only plays recreational league soccer now and aspires to have a media career in professional or collegiate sports, preferably in European soccer.
Jake Anderson, Reporter & Editor
Feb 07, 2019

Cristiano Ronaldo faces rape allegation; fined over $21 million for tax fraud

(Story)

Nov 10, 2018

Phoenix Rising FC defeated in USL Cup Final

(Story/Media)

Nov 07, 2018

Phoenix Rising capture Western Conference championship

(Story/Media)

Oct 27, 2018

Rising punch ticket to Western Conference Finals

(Story)

Oct 21, 2018

Rising beat Timbers 2, advance to Western Conference semifinals

(Story)

Oct 15, 2018

Phoenix Rising lose final game of the regular season 1-0

(Story)

Oct 12, 2018

Phoenix Rising lose to Las Vegas Lights 5-2

(Story)

Oct 08, 2018

Phoenix Rising drop crucial points in race for top playoff seed

(Story)

Sep 30, 2018

Rising defeats Saint Louis FC clinching first ever home playoff game

(Story/Media)

Sep 07, 2018

Rising defeats Rio Grande Valley FC to secure tie for first in Western Conference

(Story/Media)

Aug 26, 2018

Phoenix Rising FC propels to second place in Western Conference after defeating Colorado Springs

(Story/Media)

Aug 25, 2018

Notre Dame Prep High School beats Sunnyslope in football home opener

(Story/Media)

Aug 23, 2018

Phoenix Rising FC dominate match over San Antonio FC

(Story/Media)

Aug 17, 2018

2018 Notre Dame Prep football to build on winning season

(Story/Media)

Aug 12, 2018

Rising comeback falls short

(Story)

Jul 21, 2018

Rising Pushes Past Sounders FC II

(Story/Media)

Jun 30, 2018

Phoenix Rising defense continues record breaking performance

(Story/Media)