Lauryn Halver, Fine Arts Editor, Puma Press, PVCC
Local art group showcases artists nation-wide in a three day event.
Read More »
Geoffrey Young, Reporter
Neil Patrick Harris' 87th Oscar Award show out of Hollywood, California, came and went with mixed results. Despite the one time Tony and Emmy award show host's... Read More »
Pot of Gold festival offers something for everyone
"Dirty Dancing: The Classic Story on Stage" allows you to have the time of your life
View All »
Natalie Gomez, PVCC News Editor, Curator
Check out this line up of the week's big stories.
Read More »
Hannah Cook, Managing Editor
The air on Mill Avenue in Tempe is filled with the smell of kettle corn, cotton candy and the sound of musicians and performers during the 28th annual Spring Tempe Festival of the Arts. From March 27 to March... Read More »
Jeremy Beren, Editor-in-Chief
... Read More »
PHOENIX — As part of the Loop 101 Improvement Project in the East Valley, additional on- and off-ramps will be closed for approximately two months starting Monday (March 9), according to the Arizona Department of Transportation. The... Read More »
View All »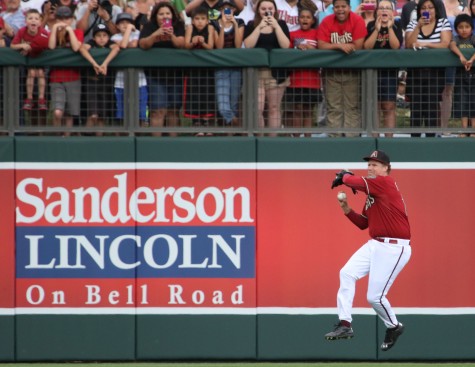 Nicholas Tirella, Sports Editor
Fifteen of Major League Baseball's 30 teams travel to Arizona every spring to prepare for the upcoming season. Baseball fans throughout the state gather to watch their favorite teams and players get ready for the long season... Read More »
Damir Lolic, Sports Editor
 In the midst of Spring Training for Major League Baseball, the Paradise Valley Community College Pumas baseball team traveled to Surprise last weekend to play a non-conference game. This game, however,... Read More »
Damir Lolic, Sports Editor
The 2015 National Junior College Athletic Association indoor track and field National Championships are less than a month away. With several student-athletes excelling on the track, the PVCC Pumas track and field team has... Read More »
Brian Palm, Reporter
With only a handful of games remaining, the lady Artichoke basketball team is entering a crucial three week stretch leading up to the end of the season.  Even though the team has spent much of this year's campaign hovering... Read More »
View All »