No shortage of Democratic candidates seeking nomination for 2020 presidential election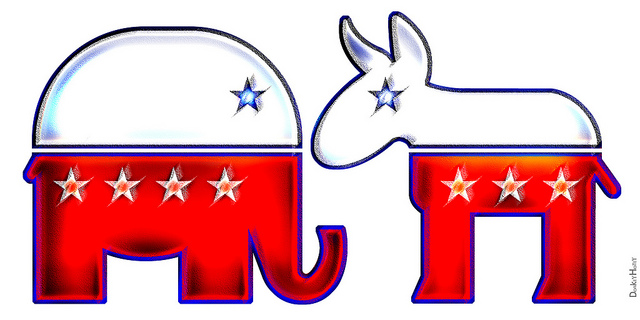 Ole Olafson and Ivana Venema Nunez
August 16, 2019
With the 2020 Presidential election looming, nearly two dozen Democratic hopefuls are vying for their parties' nomination to oppose Donald Trump for the presidency in November.
On the Republican side, President Trump is seeking reelection and is opposed only by former Massachusetts Governor and Libertarian, Vice Presidential candidate Bill Weld.
Here are six of the top Democratic hopefuls:
Former Vice President Joe Biden is currently leading the list of potential Democratic candidates to challenge President Donald Trump for the presidency in 2020.
According to a Rolling Stone article dated August 15, Biden seems to be appealing to older voters and those Democrats looking for a return to Obama-era politics.
Biden's signature policy, according to the article, is his political experience and knowledge of foreign policy.
Elizabeth Warren has campaigned on wiping out student loan debt, support to abolish the electoral college and has addressed the inequality in wages.
Her signature policy focus is the wealth tax where it be imposed annually on one tenth of the one percent to pay at least three percent to pay for benefits including universal childcare, healthcare at a free or low cost.
"Feel the Bern!" is back again for 2020. Bernie Sanders is ranked the #3 Democrat by Rolling Stone Magazine. The socialist leaning candidate is once again campaigning on a platform that calls for "medicare-for-all" (a policy which would effectively eliminate private, health care insurance), extra taxes on the wealthy and free college tuition.
Kamala Harris former prosecutor rose to the top tier after the first debate in June but was defensive in the second DNC debate in Detroit when her law enforcement record and her new universal health care plan were asserted into question.
Her signature policy has been a promise of executive action to punish corporations for inequality pay and fine one percent of corporate profits for every percent of wage gap between male and female employees.
Pete Buttigieg, the Mayor of South Bend, Indiana, has been gaining political momentum over the last few months. That momentum has vaulted him from a virtual unknown to one of the top five candidates to receive the parties' nomination.
Buttigieg is campaign on a platform of electoral reform and free college tuition.
Andrew Yang, founder of Venture for America, where entrepreneurs in Detroit and New Orleans acquire business skills and professional development in order to build their careers.
His signature policy is universal basic income as a response of the increasing loss of low-skilled labor that is being replaced by artificial intelligence technology. The implementation of the Freedom Dividend where $1,000/month for every American adult over the age of 18 independent of one's work status or any other factor.