"The 2:15" Ep 24 – Turnbuckle Sandwich and Fantasy 15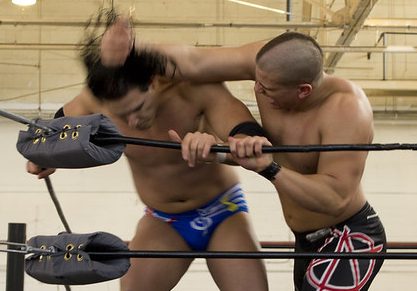 Ole Olafson, Senior Audio Producer
October 10, 2019
Hang on for a minute...we're trying to find some more stories you might like.
A brand new pro wrestling segment called "Turnbuckle Sandwich" premiers this week. Your hosts Vilaseraptor and The Unforgiven discuss All Elite Wrestling, the new wrestling organization which debuted last Wednesday. The guys review last week's WWE and AEW events, including last Sunday's "Rage in the Cage" match.
This week, on Fantasy 15, Adin Vilasevic, Donovan Krah and Ole Olafson discuss what happened with their fantasy football teams and try to help the listeners make better trades.