May 8 historic warbird flyover pays tribute to all Arizonans withstanding the Covid-19 crisis: flyover also commemorates the end of World War II.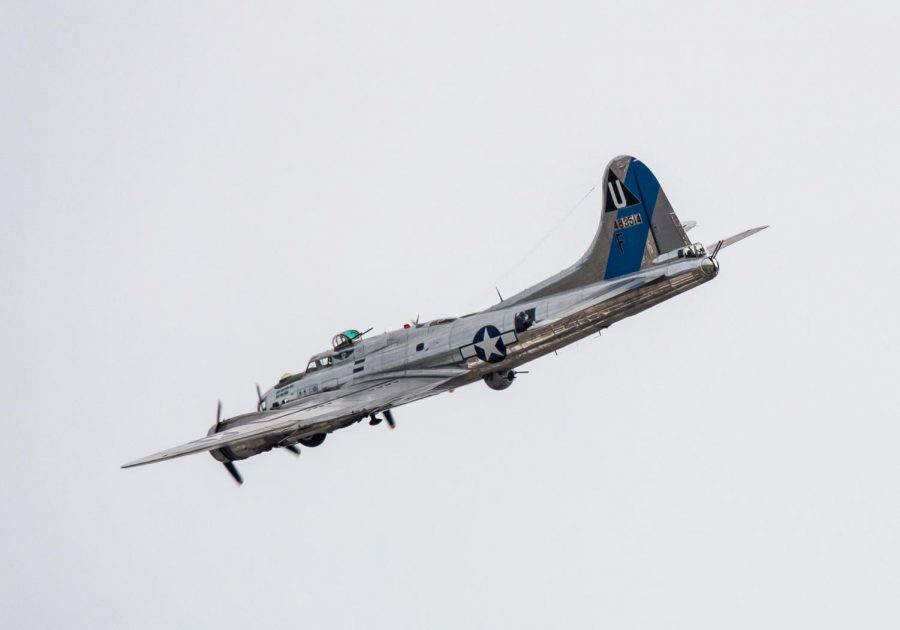 The Commemorative Air Force Airbase Arizona has arranged a vintage aircraft flyover starting at historic Falcon Field in Mesa and traveling throughout the valley.
The Commemorative Air Force Airbase Arizona is asking viewers to watch from their homes and to abide by all social distancing guidelines. Watchers are encouraged to share their photos on social media @ArizonaCommemorativeAirForceMuseum or @AZCAF.
The flyover recognizes the strength of Arizonans as they withstand the COVID-19 crisis.
It also recognizes the 75th Anniversary of the end of World War II while flying aircraft that flew in the war and have connections to Arizona.
The flight path begins at Falcon Field which trained British aviators who flew in World War II.
It also includes flyover of Williams Gateway and Luke Air Force Base where many servicemen and women received their flight training during World War II.
Other flyover sites commemorating World War II are the Mesa Cemetery with U.S. and British grave sites, the National Memorial Cemetery of Arizona, the Scottsdale City Government Complex near the USS Arizona Memorial Gardens at Salt River Fields, and the State Capitol near the Wesley Bolin Memorial Plaza with the USS Arizona and USS Missouri displays. 
Warbirds scheduled for the flyover include a B-17 Flying Fortress, a B-25 Mitchell Bomber, and a C-47 Skytrain.
Approximate flyer over times and locations on May 8:
8:20 a.m. Falcon Field departure
8:30 a.m. Mesa Cemetery
8:35 a.m. Chandler City Hall Complex
8:43 a.m. Arizona State Capitol
8:50 a.m. Luke Air Force Base
8:53 a.m. Sun City
9:01 a.m. National Memorial Cemetery of Arizona
9:08 a.m. Scottsdale City Government Complex
9:13 a.m. Fountain Hills
9:21 a.m. Superstition Mountain Golf and Country Club
9:26 a.m. Golf Club at Johnson Ranch
9:31 a.m. Apache Junction City Hall
Flight path map here.