Grammys Rock, doesn't
The Grammys have stood and watched its rock category wither away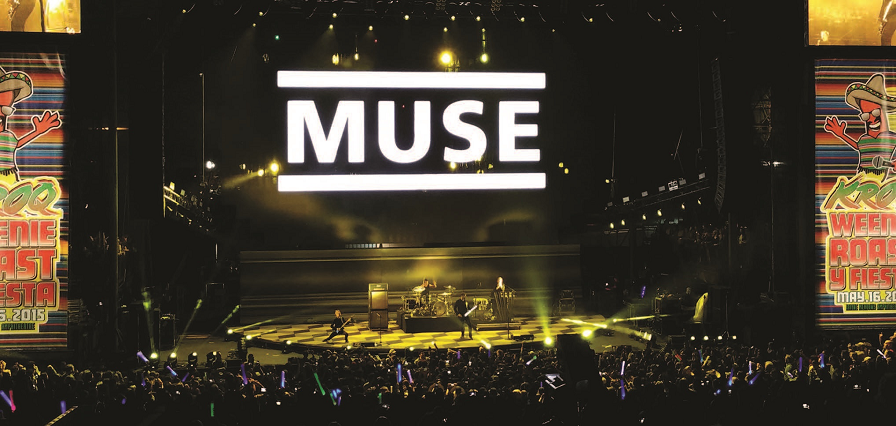 The 58th Grammy Awards aired Feb, 15, where the obvious happened: Taylor Swift won.
Swift won "Album of the Year" and "Best Pop Vocals" for her album "1989" and "Best Music Video" for "Bad Blood (featuring Kendrick Lamar)." It was plain to see that she would sweep the Grammys; she is a watershed female icon for those looking for a pop star role model and is capable of making thousands happy with her music.
She also is emblematic of what has happened to the rock categories at the Grammys.
Let's start with "Best Rock Song:" "Don't Wanna Fight" by Alabama Shakes (winner), "Ex's and Oh's" by Elle King, "Hold Back the River" by James Bay, "Lydia" by Highly Suspect, and "What Kind of Man" by Florence & the Machine.
Now for the sake of writing this I actually had to listen to "Hold Back the River." I only wish the committee had listened, then maybe they would notice that it most certainly isn't "rock," and neither is "Ex's and Oh's." If these are "rock songs," then I am building a time machine.
Rock music does not toss on a fedora and impersonate mainstream pop-folk (i.e. Mumford and Sons, the Lumineers and Edward Sharpe and the Magnetic Zeros). Pop-folk is a subgenre of pop music I created that, for the most part, adds a ukulele. "Look how laid back and simple we are," one almost imagines the front man exclaiming somewhere between adjusting his suspenders and rubbing his Neutral Milk Hotel vinyl.
And I think we all know "Ex's and Oh's" is not a "rock" song. Period. Next subject.
So that you may better grasp my belief, imagine music like a spectrum. Ranging from folk and country to metal and screamo, this observation incorporates loudness and subject matter.
This is not a perfect means of judging genres; look at Johnny Cash's "Cocaine Blues" and "I Got Stripes," both of which were performed and recorded live in a prison! That's the most "rock" thing ever.
Just as appalling were the nominees for the "Best Rock Album:" "Drones" by Muse (winner), "Chaos and the Calm" by James Bay, "Kintsugi" by Death Cab for Cutie, "Mister Asylum" by Highly Suspect, and ".5: The Gray Chapter" by Slipknot.
You know my feelings on James Bay, so I'll save my word count and not mention him further. But is this really the best "rock" had to pick from?
I love Muse. I own all their albums. However their latest album should have been named "Dud." Despite the album's ballsy message about warfare from monitors, it is an overly processed cesspool of ill-expressed angst. While Slipknot disappointed most fans, plain and simple. And Sunny Day Real Estate lite – Death Cab for Cutie – was just happy to be invited.
These five acts are supposed to represent the best rock had to offer for 2015. Either the Grammys are right, meaning rock is more artificial than ever. Or the Grammys no longer represent those within the rock community.