"The 2:15" Ep 9 – The First Quarter Remixed and The Dirty Snowball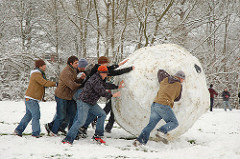 Hang on for a minute...we're trying to find some more stories you might like.
In "The First Quarter", Snake has exciting news about the Phoenix Rising and sets up the end of the USL season. Cindy T gets us caught up on what's up in the NFL. Ole wraps up the segment by showcasing his brilliant (or not) fantasy football strategy. The second segment is the debut of a new experiment in humor called "The Dirty Snowball". Ole and new reporter and podcaster Donovan Krah try to figure out the meanings of some "old time" sayings. Sorry Grandma!