Arizona Democratic watch party review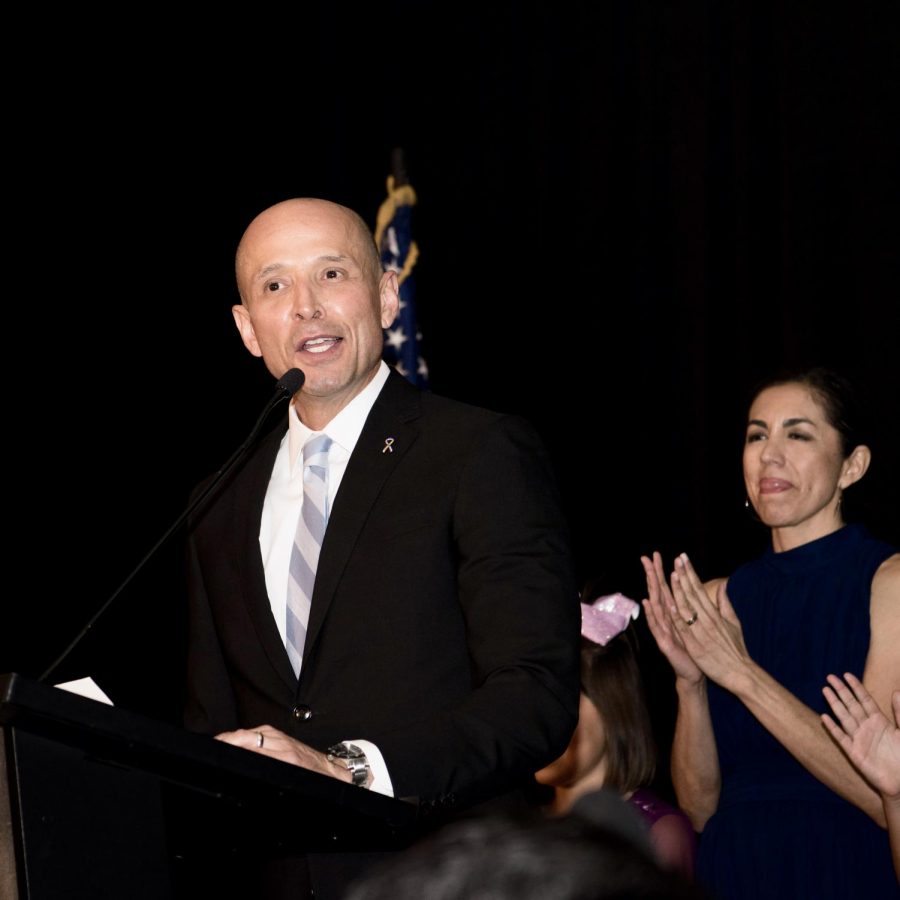 Cynthia Tapia, Tyler Buckland, Reporters
November 7, 2018
As the Democratic party gathered at the Renaissance Hotel in Downtown Phoenix, the atmosphere was one of cautious optimism.
The news of the democratic party winning the majority in the house of representatives sent the Pueblo room-full of democratic party supporters-into a hopeful uproar.   
As other results from various states elections came in the were met with both displeasures as well as excitement.
Tuesday night's mid elections had a major turnout of young people, women, educators, and minorities alike all in support for Krysten Sinema, as well as other democratic nominees.   
The race between Kyrsten Sinema and Martha McSally has not yet been confirmed as of now but McSally holds 49 to 48 percent lead.
(D) Greg Stanton former mayor of Arizona has now been elected as congressman for Arizona.
Stanton renewed the promises that he built his campaign on as he spoke of a bipartisan approach bringing both sides together. 
"We can build a future worthy of our people, with an economy that works for everyone, but to do it we have to get past this divisiveness."
"Tonight, Arizona sent the message loud and clear that we want political leaders who will unite us not divide us."
"With the results from the house of reps in Washington our country is turning a corner and we are writing the next chapter of brighter tomorrows for our state and our country."
(D) David Garcia has congratulated Governor (R) Doug Ducey, as he has been re-election for office.
As an educator, Garcia touches on education and why Prop 305 was not good for Arizona.
"That's important actually because we jumped into this race against vouchers and I'm glad the people of Arizona saw through that campaign and did the right thing and voted no on 305."
With the Polarized political state we currently find ourselves in, Garcia expressed how "proud" he was of the many "volunteers" he had on his campaign despite the Negativity.