Filings reveal Manafort shared polling data with Russian intelligence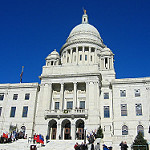 Details released from several news sources on Tuesday, Jan. 8 reports that Paul Manafort, at the time of being the campaign chairman for candidate Donald Trump in early 2016, had shared polling data with Konstantin Kilimnik, a suspected member of the Russian intelligence organization, and discussed policies related to the Russia-Ukraine relationship.
These new details are in stark contradiction to remarks made by President Trump.
Trump claimed that any crimes that Manafort had committed happened before his campaign and Trump has repeatedly claimed that there is no Russian collusion-but instead, a "witch hunt".
There have been a number of encounters between Russian operatives and Trump's campaign associates such as the meeting that took place at Trump Tower with Donald Trump Jr.—a meeting that promised damaging information on Hillary Clinton. 
"This is the closest thing we have seen to collusion," Clint Watts, a senior fellow with the Foreign Policy Research Institute, said of the data-sharing. "The question now is, did the president know about it?"
Chris Cillizza CNN Editor-at-large reported that the hacking of email servers at the Democratic National Committee that damaged Hillary Clinton's chances of winning the presidency as being the same time the meeting between Manafort and Kilimnik took place.
"Not only that, but Manafort's legal team also acknowledges that he shared polling information with Kilimnik in those conversations, a fact that seems to make clear—as if it needed to be made any more clear—that this wasn't simply a social call between two old friends," Cillizza said.
The CNN report highlights the fact that since the Manafort filings on Tuesday—two important rebuttals from Trump have lost credibility, one, that Manafort's criminal activity was years before his involvement in the Trump campaign and two, there wasn't "even the whiff" of collusion between his campaign and the Russians.