Facebook just had a birthday of its own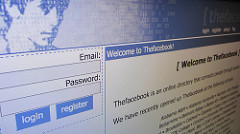 A birthday anniversary is one feature that helps Facebook users stay in touch (and helps people remember birthdays) but did you know that Facebook just had a birthday of its own?
According to a recent New York Times opinion piece, this is one Facebook birthday reminder that many people might not be celebrating.
Records on the Facebook information page shows that this social networking service was launched on February 4, 2004. Initially, the name "Thefacebook" and having its address on thefacebook.com used only the Facebook name.
The original and first "thefacebook" layout has of course changed over time.
Most people know that Facebook was founded by Mark Zuckerberg, along with his college friends Eduardo Saverin, Dustin Moskovitz, and Chris Hughes. At first, this service was only created as a network between Harvard University students, but its popularity continued to rise.
There are varying accounts of how the relationships between Zuckerburg and the other founders evolved—and Hollywood has offered its own interpretation as well in the 2010 movie, "The Social Network.
In 2005, Facebook moved from a dorm to a small office in Palo Alto, California.
From there, Facebook grew at record speed initially through high school aged devotees—as chronicled in an archived New York Times piece—where Zuckerburg quickly became known as the "whiz kid."
As Facebook grew, Zuckerburg's wealth skyrocketd.
In 2008, he entered the list of richest people in the world with 1.5 billion in assets.
At the time, he was on the list together with 1,125 billionaires.
That same year, a claim was filed against Zuckerberg by former Harvard classmates, Cameron and Tyler Winklevoss and Divya Narendra. They allege that Zuckerberg, stole the Facebook idea, technology and design business plan while they were all students at Harvard.
In the end, Zuckerberg was ordered to pay up to $65m-$20m in cash and 1.25 of company shares to the plaintiffs—the former Harvard classmates that originally designed a company called "ConnectU" and accused Zuckerberg of stealing the idea.
In 2012, Zuckerberg offered the initial shares of Facebook (IPO) on the New York Stock Exchange stock exchange.
At that time, it was the biggest technology IPO in history. After the IPO, Facebook increasingly acquired other companies. For example, Facebook bought Instagram for 1 billion in 2012 and WhatsApp valued at 19 billion in 2014.
Facebook also acquired a VR maker named Oculus in March 2014 of US $ 2 billion. Zuckerberg's wealth has increased to 30 billion and continues to increase—but in 2017 his Facebook creation got hit with a lot of problems, namely, becoming one of the most prolific unbeknown facilitators of spreading false, misleading and misinformation of "fake" news sites during the 2016 Presidential election.
In 2018, it was revealed that a British consulting company Cambridge Analytica stole 87 million data belonging to Facebook users, it is alleged that plot was a ploy to gather information on the political views of users in an attempt to change and influence political ideologies with disinformation. Zuckerberg was questioned by the US Congress and admitted his mistake.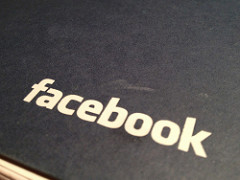 "We didn't take a broad enough view of our responsibility, and that was a big mistake. And it was my mistake. And I'm sorry. I started Facebook, I run it, and I'm responsible for what happens here," Zuckerberg said.
Although the value of Facebook shares plummeted because of the problem of misuse of data, Zuckerberg told CNN, last November, that he did not plan to step down from his position as CEO of Facebook.
On Facebook's own anniversary page though—this time, Mark Zuckerberg received a lot of negative criticism from various parties.
The ease of navigation, fun friendship features and an interactive but simple page make the social site preferred by internet users.
Through Facebook one can check up on old friends, share memories, post opinion and just keep in touch.
Some are even successful in doing business by using the network on Facebook.
Facebook is still very popular, according to Statistista.com—there were 240 million Facebook users in the U.S. in 2018—the second largest country in terms of the number of Facebook users.
Facebook turned 15 last week—one might wonder how many "Happy Birthday" wishes the social media giant received.