Libre Initiative holds immigration forum
Ivana Venema Nunez - Video Editor and Ole Olafson - Videographer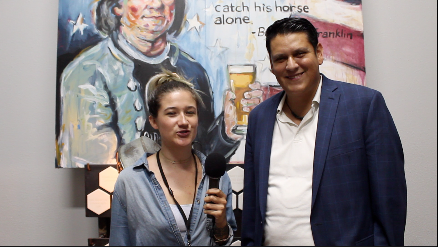 On Tuesday, July 30, The Libre Initiative organized an immigration forum in Mesa, Ariz.
The organization's webpage offers this description of the group's goal.
"Founded in 2011, The LIBRE Initiative® is a non-partisan, non-profit grassroots organization that advances the principles and values of a free and open society to empower the U.S. Hispanic community so it can thrive and contribute to a more prosperous America."
The event was hosted by Cider Corp, a craft cidery located in downtown Mesa.
In spite of some inclement weather, supporters filled the room.  Several speakers took the floor and related their stories of struggle and success as well as visions for the Hispanic community at large.
The evening concluded with a celebration of recently naturalized citizens.
If you are interested volunteering, contact The Libre Initiative or find many other options to help immigrants and their families online.