"The 2:15" Ep 23 – Speak Out and Fantasy 15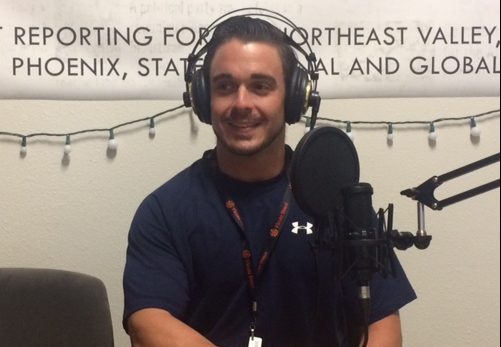 Ole Olafson, Senior Audio Producer
October 3, 2019
Hang on for a minute...we're trying to find some more stories you might like.
This episode of "The 2:15" features the debut of a new segment called "Speak Out". Mike Stanley and Ole Olafson discuss the concept of group think (omnithought) and how our society and institutions might suppress individual thought.
This week on Fantasy 15, undefeated, Adin Vilasevic (In Kyler We Trust) joins Donovan and Ole in the studio this week to reveal why his team continues to win. The guys also put their heads together to try to explain how to pick a decent defense.