Turnbuckle Sandwich Ep 9 – Stop Losing and Start Winning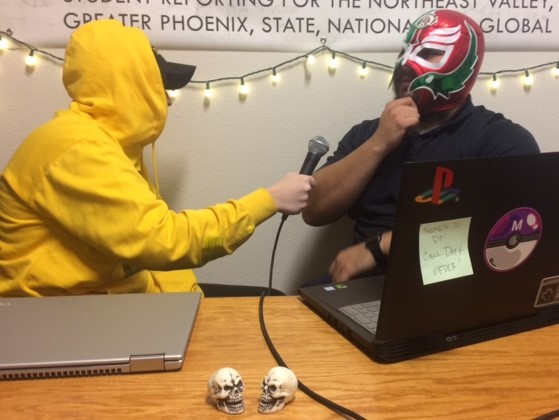 The podcasts on nevalleynews.org contain the personal opinions of both host and guest.  Those opinions do not necessarily reflect the opinions of nevalleynews.org, Scottsdale Community College or Maricopa County Community College District.  We encourage discourse from all viewpoints and invite you to voice your opinion about any of our content by using the comment box below each story.
On this episode of Turnbuckle Sandwich, the greatest podcasting tag team in history brings back the recurring segment, "Dark Match" where they discuss the latest on free agent Marty Scrull.
Velaserapter and The Unforgiven also recap the Wednesday night warfare between NXT and AEW Dynamite.
Lastly, the duo gives their review and parting thoughts on WWE's Tables Ladders and Chairs, PPV event, during "No Disqualification".
As the No Disqualification prediction losses continue to pile up and the pressure builds for The Unforgiven — Will he look for another path to change his luck?