Phoenix Suns, Devin Booker, welcome Cardinal's Larry Fitzgerald as part-owner of team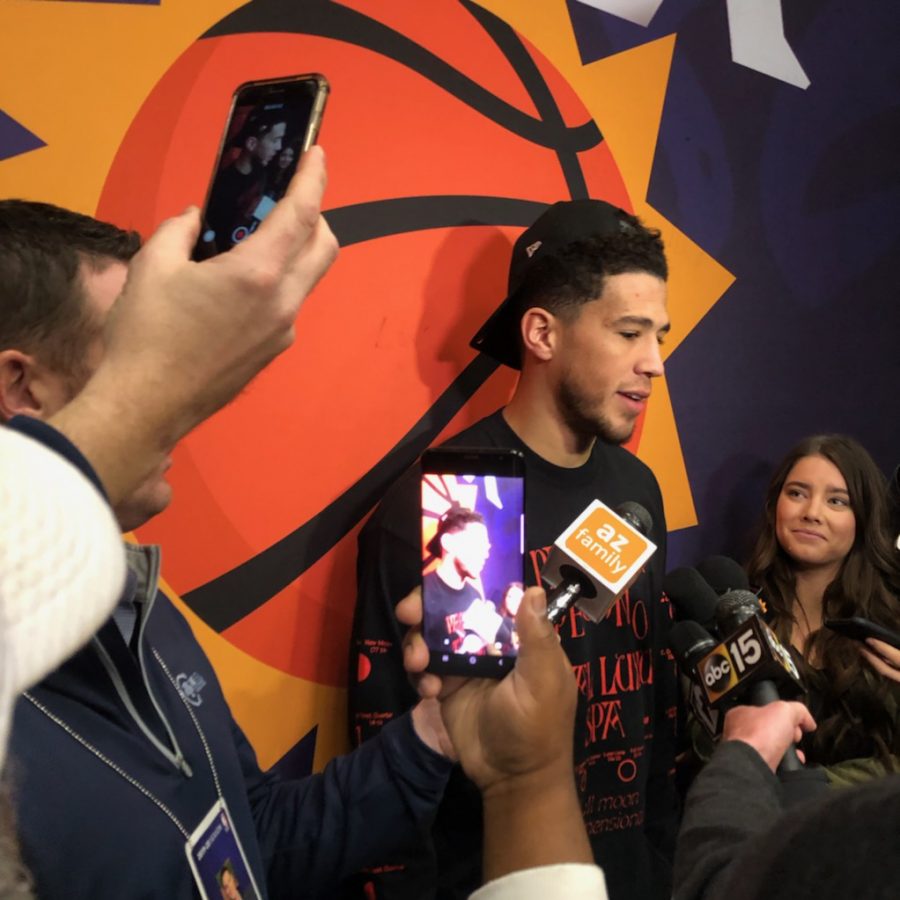 Wednesday, the Phoenix Suns announced that Arizona Cardinals wide receiver, Larry Fitzgerald, had purchased a minority stake in the team.
During Wednesday's post-practice press conference at Talking Stick Resort Arena, Suns Head Coach Monty Williams commented that Fitzgerald has been active in the Phoenix Suns organizations for years and played a part in his coming to coach the team.
Fitzgerald has been a season ticket holder since 2005 and now becomes the second, active, NFL player to become a part-owner of an NBA team.
Jeff Zillgitt reported for USA Sports, on April 18, 2018 that Green Bay Packers quarterback Aaron Rodgers had joined the Milwaukee Bucks ownership group.
"It's an investment in something I have supported since I've been in Arizona," Fitzgerald said, in a phone interview with NFL.com.  "It gives me another connection in the community I love and always will live in. It's a long-term commitment I wanted to make for life after football."
Following Suns practice on Wednesday, fifth year, point guard, Devin Booker was asked about what it means to have someone like Larry Fitzgerald, officially become part of the team.
"I feel like he's always been a part of the organization, this just stamps it," Booker said.  "It solidifies the work he's put into this community and franchise.  Since I've been here, he's been a role model for me".
Jim Trotter reported Wednesday for NFL.com that Sun's Managing Partner, Tom Sarver, first approached Fitzgerald about becoming an owner, two years ago.
"Larry will serve as an advisor and resource to our business and basketball staff as well as Suns and Mercury players," Sarver said about Fitzgerald's eventual role with the team.