World Health Organization Coronavirus Update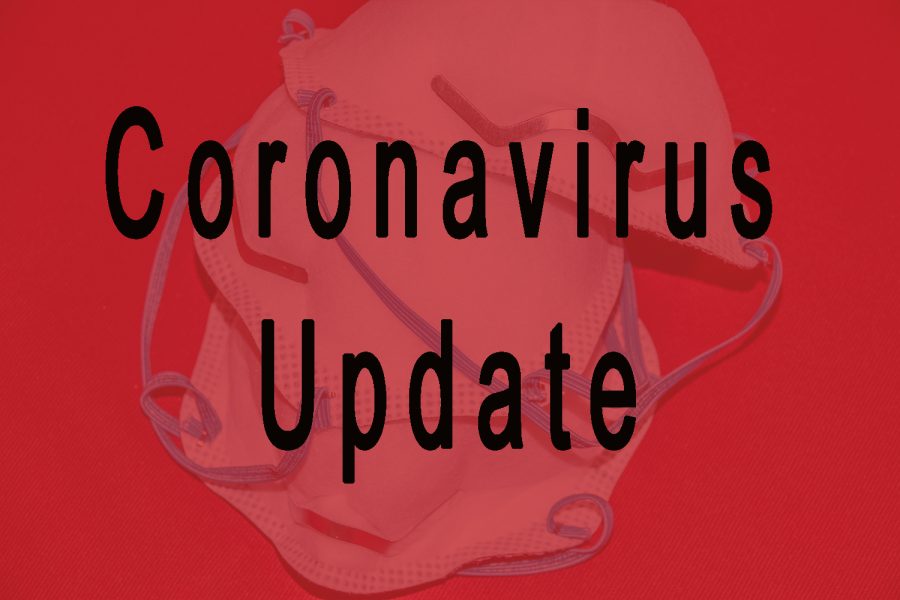 The World Health Organization reported updated statistics on Feb. 11 for the Novel Coronavirus (2019-nCoV).
Globally 43,103 cases now confirmed with 42,708 confirmed cases in China and 395 confirmed cases throughout 24 countries. 
1017 deaths have been confirmed in China.
The Washington Post states that China reported 108 coronavirus deaths on Monday.
Two deaths have been confirmed outside of mainland China with one each in Hong Kong and the Philippines.
Coronavirus deaths now exceed the severe acute respiratory syndrome (SARS) death count.
The SARS epidemic of 2002-3 killed 774 patients worldwide. SARS also started in China.
The Centers for Disease Control and Prevention (CDC) reports for novel coronavirus that there are 12 confirmed cases, 318 negative cases and 68 pending test results in 37 U.S. states.
California has the largest number of confirmed cases at 6 with Illinois following at two confirmed cases.
Arizona, Massachusetts, Washington state and Wisconsin each have one confirmed case.
Arizona Department of Health Services reported that the Maricopa County coronavirus patient is a 20-year-old man affiliated with Arizona State University who recently traveled to Wuhan, China. The patient remains in isolation.
Worldwide, cruise ships carrying huge groups of people have been affected by incidents involving the coronavirus. 
Princess Cruises' Diamond Princess cruise ship has been docked in Yokohama, Japan under quarantine since Feb. 3.
 An estimated 24 Americans are included in the 135 confirmed cases of coronavirus aboard. Five of these cases are crew members.
This is the highest number of coronavirus cases confirmed in one local outside of mainland China.
Approximately 3,700 crew members and passengers are on board the quarantined ship.
The mandatory quarantine for the ship is 14 days with an expected longer quarantine period for those that have been infected or in contact with a coronavirus patient.
Infected patients have been moved off of the ship to area hospitals.
Dream Cruises' World Dream cruise ship was held in a Hong Kong port for four days after it was revealed that eight passengers of a previous sailing were infected with the coronavirus.
The 3,600 crew members and passengers were finally allowed to disembark when the 1,800 crew members tested negatively for the coronavirus.
Holland America's Westerdam cruise ship with no confirmed cases of coronavirus was denied entry to Japan, the Philippines and Taiwan due to coronavirus fears.
The Westerdam has been granted docking privileges in Thailand where its passengers will disembark the 14-day cruise two days early on Feb. 13.
A few other cruise lines have had to hold their ships in port while screening feverish passengers amid coronavirus scares.
In January, Costa Cruises' Costa Smeralda cruise ship was held at the port of Civitavecchia, Italy when a Chinese passenger had a fever.
Over 6,600 people were denied disembarkment until the sick passenger tested negatively for the coronavirus almost a day later.
Royal Caribbean's Anthem of the Seas cruise ship returned to New Jersey and had four feverish passengers taken to the hospital to be tested for coronavirus.
Royal Caribbean delayed its next scheduled sailing as it waited for the results. 
They tested negative for coronavirus.
The CDC recommends the following daily preventative measures:
Frequently wash your hands with soap and water for at least 20 seconds after using the bathroom, before eating, and after coughing, sneezing or blowing your nose.
Use an alcohol-based hand sanitizer if you can't wash with the preferred method of soap and water.
Don't touch your eyes, nose or mouth with unwashed hands.
Avoid close contact with sick people.
Stay home when you are sick.
Cover your cough or sneeze with a tissue.
Use a household wipe or cleaning spray to clean and disinfect frequently touched objects and surfaces.