Volunteers step up to sew face masks for healthcare workers and others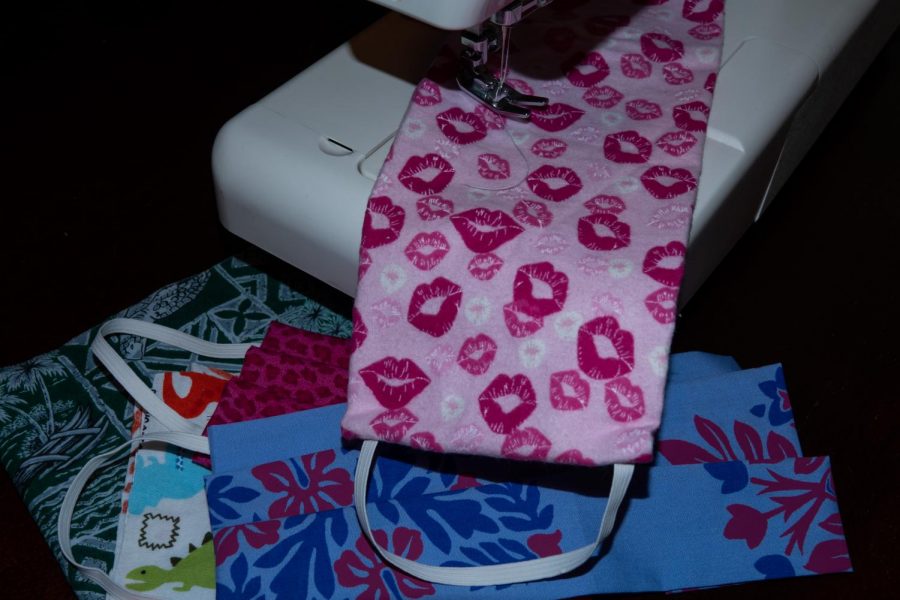 Hundreds of people throughout the U.S. are practicing social distancing during stay-at-home orders by sewing face masks for family, friends, and the group that needs them the most, healthcare workers.
They are connecting through the internet and social media sites such as Facebook and Pinterest in their search for patterns and materials needed to sew face masks.
These crafters are sewing thousands of face masks as hospitals and health care providers nationwide face a dwindling supply of masks.
Businesswire reported that JOANN Fabric & Craft Stores is spearheading a nationwide sewing campaign for crafters to sew protective masks and gowns. 
"The amazing thing about the crafting community is that, especially in difficult times, they are always looking for ways to help," said Wade Miquelon, President & CEO of JOANN Fabric. "We are seeing hospital workers, organizations and individuals coming into our stores for supplies to make these essential items, and our customers are asking us how they can help. So many are spending their time and money to help in this tragic situation, and we want to step in to do our part to protect the amazing people who are helping the communities we serve."
"It is a frightening time for many, but we have a generous community who can make a big difference as our healthcare system faces this crisis," Miquelon said. "We're here to support them, and all who make to give year round. We are all in this together."
JOANN stores are providing the face mask patterns and materials and in some locations classroom space with social distancing for the sewing frenzy.
The Centers for Disease Control and Prevention (CDC) has devised strategies for health care providers to best utilize existing supplies of face masks during the shortage. 
The CDC suggests that healthcare providers use homemade masks, bandanas, or scarves as a last resort when face masks are not available while caring for COVID-19 patients. 
The CDC also recommends using a face shield that covers the entire front and sides of the face in conjunction with homemade masks.  
At this time, some hospitals are not accepting homemade masks.
Others, are collecting the masks and sanitizing them for possible use for their healthcare workers and visitors or to distribute them to nursing homes and the homeless.