Lack of social distancing on part of some, is causing nationwide park and beach closures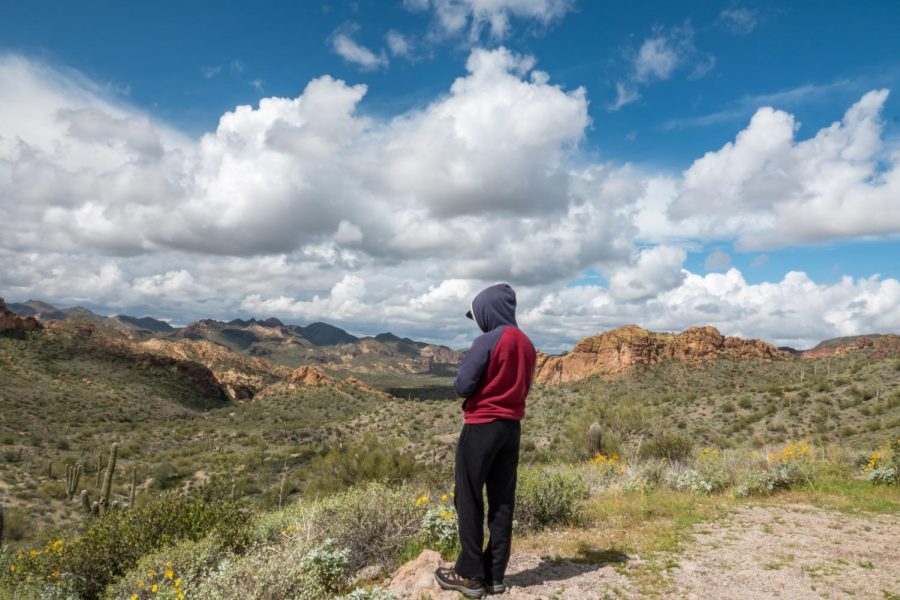 April 1 is National Walking Day but hoards of Americans with a lack of regard for social distancing and avoiding crowds is causing beaches and local, state, and national park areas to close at an alarming rate.
The Centers for Disease Control and Prevention (CDC) recommendation for social distancing is to maintain a distance of at least six feet from others.
The White House recommends avoiding gatherings of more than 10 people to help stop the spread of COVID-19.
Exercise and fresh air are important.
As orders force people to stay at home, scores are turning to the outdoors and visiting beaches and parks for exercise and a break from being inside.
Thousands of people are crowding beaches and piers seeking fresh air and sunshine without any signs of social distancing as they swim, play beach volleyball and sun bathe.
Huge crowds at beaches nationwide have caused the closures of piers, parking lots, and the beaches themselves.
California State Parks closed all vehicle access to its 280 state parks and closed many of its beaches in response to visitor surges.
A surfer in Manhattan Beach, CA was fined for refusing to leave the closed beach.
On March 20, Hawaii Department of Land and Natural Resources Division of State Parks announced closures statewide of all State Parks, Recreational Piers, Monuments, Lookouts, Historical Sites and more to facilitate social distancing guidelines.
After throngs of people crowded Florida beaches during spring break, the city of Miami Beach closed South Beach and Clearwater and Fort Lauderdale closed its beaches.
Other counties in Florida have also closed their beaches to avoid crowds. 
In a National Parks Service (NPS) news release on March 18, Secretary of the Interior David Bernhardt waived entrance fees to National Parks.
"Our vast public lands that are overseen by the Department offer special outdoor experiences to recreate, embrace nature and implement some social distancing," Bernhardt said.
However, since then, hoards of people visiting National Parks are causing traffic jams and huge crowds as they search for places to go outside of their homes.
The NPS has had to close campgrounds, parks and monuments, parking lots, restrooms, and visitor centers nationwide to help slow the spread of COVID-19.
Effective March 24, The United States Department Of Agriculture (USDA) Forest Service Southwestern Region issued orders regarding "Regional Occupancy And Use Restrictions" for the protection of public health and safety.
The Southwest Region includes Arizona, New Mexico, Oklahoma and Texas.
The order prohibits any group of ten people or more from entering the Restricted Areas in the National Forests and National Grasslands.
Restricted Areas for Arizona include:
Apache-Sitgreaves National Forest
Coconino National Forest
Coronado National Forest
Kaibab National Forest
Prescott National Forest
Tonto National Forest
Restricted Areas for New Mexico, Oklahoma and Texas can be found here.
This "Regional Occupancy And Use Restrictions" order remains in effect until June 30, 2020.
The NPS recommends:
Check with each park for operating information

 

Follow CDC and local and state guidelines to prevent the spread of diseases
Pack out everything brought in and practice Leave No Trace guidelines.
Practice social distancing and avoid any crowded trailheads and overlooks
Use designated parking areas and follow park rules
USA Today spoke with Dr. Robin Patel, director of the Infectious Diseases Research Laboratory at Mayo Clinic regarding safe exercise during the COVID-19 stay-at-home orders.
Patel expressed that walking with children or dogs in residential areas is safer in less crowded suburban areas and to follow social distancing guidelines.
"We need to keep our sanity, and we also need to exercise," Patel said. "We can't have the whole nation sitting there not exercising. People are going to have to think creatively about what they can do."