Sports return with UFC slate of events but no fans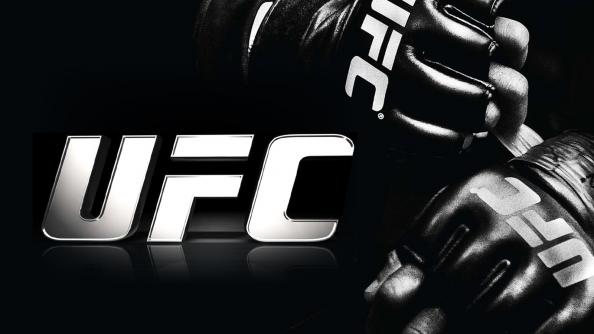 After an unprecedented two month hiatus, sports are back!
The strange thing is — the first professional sports league to make its post-COVID comeback was not the one where men in fireproof suits, connected to oxygen tanks, race in their own vehicle around an outdoor track…it was the one where sweaty competitors grapple each other for superiority.
On Saturday, the largest mixed martial arts organization in the world, Ultimate Fighting Championship (UFC) held the previously postponed U.F.C. 249 at the VyStar Veterans Memorial Arena in Jacksonville, Fla., with no fans present.  The event was to have taken place on April 18 and the fight card had to be altered twice due to coronavirus situations.
According to a Sunday article in the New York Times, the main event was originally set to pit Anthony Ferguson against the lightweight champion Khabib Nurmagomedov.  After the event was postponed, Nurmagomedov returned to Russia and was grounded there by COVID-related travel restrictions.  The bad luck gave Safford, Ariz. wrestler Justin Gaethje a chance, which he took advantage of, to become the interim UFC Lightweight Champion.
Another change to the card occurred after Friday morning weigh-ins, when fighter Ronaldo Souza tested positive for coronavirus and his bout against Uriah Hall was cancelled.  Two months ago, an NBA player tested positive for coronavirus and all sports in the world stopped – how our perceptions seem to have changed.
Fight fans were apparently ready for live sports too.  Pre match PPV buys were reportedly double that of recent UFC events despite the changes in the card and empty arena.  The organization has two more "UFC Fight Night" events scheduled to take place from Saturday's venue on May 13 and 16.  ESPN+ will provide coverage of Wednesday's event and the fights on Saturday night will be aired on ESPN.
The success and initial safety of the event could provide a template for other sports organizations to follow as other leagues continue to make plans to restart or finish their respective seasons.
"We can share what we learned here, doing three events, with other sports leagues, who are reaching out to us and asking," said UFC President Dana White, during the post-fight press conference.
The aforementioned men in fireproof suits will take the spotlight beginning this weekend, as the gentlemen of NASCAR restart their engines for a series of races scheduled to take place over the next 11 days at tracks in Darlington, S.C. and Charlotte, N.C.  The races will be run with no spectators.