Flooding in Michigan causes evacuations, threatens chemical plant, toxic waste site
Failed dam had license revoked in 2018 for safety violations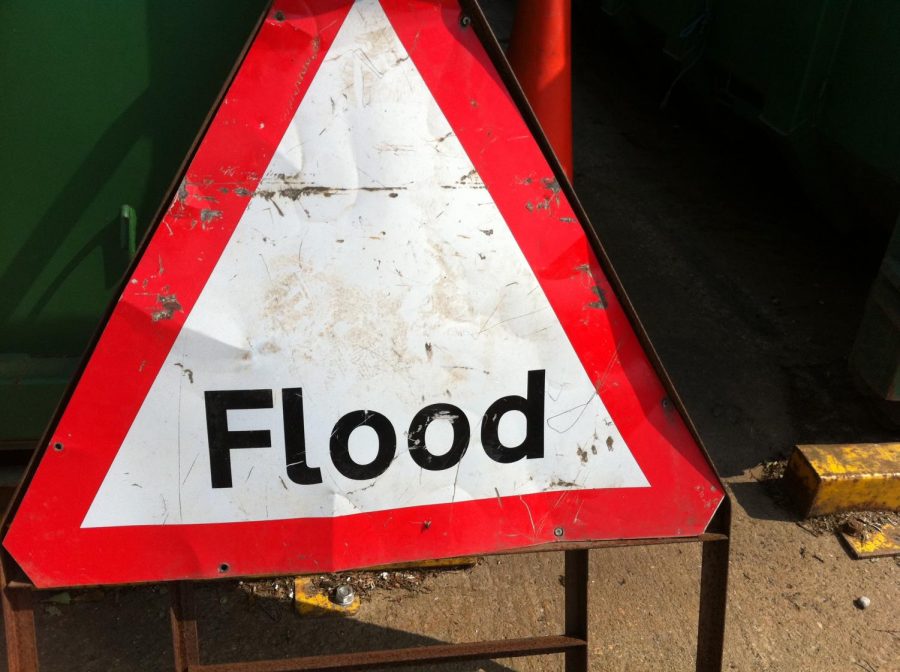 Ole Olafson, Reporter
May 21, 2020
As if things weren't bad enough for Michiganders – one of the states hit hardest by the coronavirus is now experiencing historic flooding.
According to a New York Times article published Wednesday, the Tittabawassee River in central Michigan was 10 feet above flood level due to heavy rains in the area.  The flooded river caused the failure of Edenville Dam, about 35 miles N.E. of Mount Pleasant, and the subsequent failure of Sanford Dam, a few miles downstream.
The flooding caused evacuations in the towns of Edenville, Midland and Sanford.  Around a quarter of Midland's 41,000 residents had to leave their homes.  At least one nursing home and a retirement community had to be evacuated, forcing many elderly flood victims to shelter at local schools where proper social distancing is not available.
According to the article, the Federal Energy Regulatory Commission had revoked Edenville Dam's license in 2018 for failing to increase the structure's spillway to accommodate the sort of flooding situation that just caused it to fail, among other issues.  The company that owns the dam, Boyce Hydro Power was reportedly warned as early as 2004 of the spillway capacity issue.
In 2018, the Michigan chapter of the American Society of civil engineers reported that around 1,700 of the state's 2,600 dams are older than 50 years (their typical lifespan) and there are 140 "high hazard" dams in the state which could cause significant damage and loss of life if they were to fail.
The Dow Chemical company headquarters sits near the banks of the Tittabawassee near Midland, as well as one of the nation's largest toxic waste cleanup sites, which gives cause for concerns about broader environmental damage from the flooding.
Gov. Gretchen Whitmer said she would pursue "every potential legal recourse" against those responsible for the dam failures.
Similar flooding is occurring in parts of Ohio where hundreds of people have had to evacuate after several inches of rain fell over the last few days.  Heavy winds there have also left around 10,000 people without power.