Professional golf returns with tournament at Colonial Country Club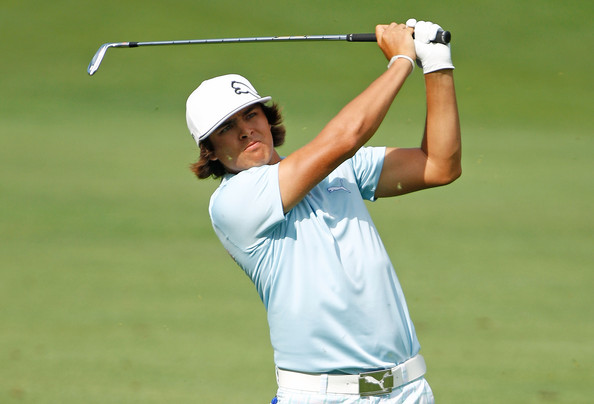 Ole Olafson, Reporter
June 11, 2020
This morning, the Professional Golfers Association (PGA) returned to action near Fort Worth, Tex.
If you don't count Pro Wrestling and Ultimate Fighting Championship, the PGA is the second major sports organization to resume play following the coronavirus pandemic which paused or cancelled all sports back in March.  Like NASCAR, which returned to racing on May 17, golf is an individual sport which easily allows for social distancing.  Outdoor transmission of coronavirus is reportedly rare as well, making it perfectly suited for an early return.
This week's tournament, the Charles Schwab Challenge at Colonial, is the first competitive tournament for many players since the Players Championship was cancelled after the first round on Mar. 12 and even longer for some.  The PGA cancelled six other tournaments before sponsoring two COVID-relief events, the Taylor Made Driving Relief and Capital One's The Match:  Champions for Charity, held on May 17 and 24 respectively.
The anticipation to return to play is noticeable in the 148 player field, reportedly the strongest in the tournament's history, which includes all of the top-five players in the world and too many marquee players to mention.  According to an Associated Press article by Doug Ferguson, this week's tournament offers the PGA a chance to take center stage in a sports world where most organizations are still planning their returns while also showing that their game can be enjoyed safely during the current, and perhaps subsequent outbreaks.
There won't be fans at Colonial this week, but it appears the PGA is making plans for fans to return to tournaments beginning July 16 at The Memorial at Muirfield Village in Dublin, Oh.  Some of the safety measures outlined by the PGA include requiring fans to wear facial coverings and follow social distancing standards.  The PGA will reportedly be using badges with tracking chips in them to monitor fans on the golf course.  The technology would give tournament officials the ability to identify places where fans are congregating and ask them to disperse.
As we've become accustomed to, a return to partial normalcy never comes without additional safety considerations.  All 487 tests of players and personnel came up negative for coronavirus, but players will still be expected to demonstrate safe golfing procedures.  Sanitizing flagsticks and bunker rakes after use will be expected as well as limiting the player/caddie club exchange and requiring players to adhere to social distancing themselves.