Stephen Richer battles Clair Van Steenwyk for County Recorder in August 4 primary
Winner to face incumbent Adrian Fontes in general election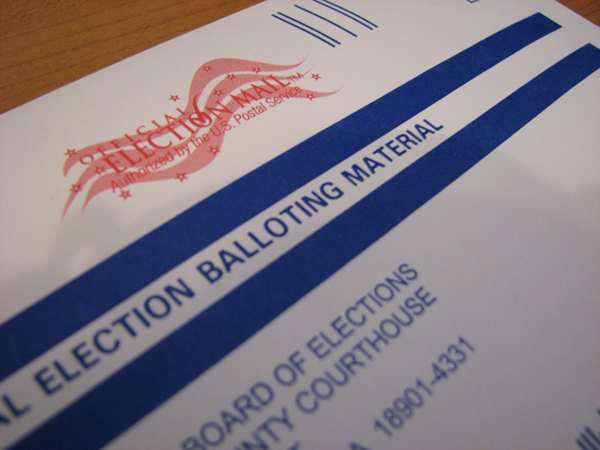 Ole Olafson, Reporter
July 30, 2020
Two republican candidates will square off against each other in the August 4 primary for the right to face incumbent Adrian Fontes (D) for the office of Maricopa County Recorder.
According to election records, Fontes took office in 2017 after narrowly (50.53%) defeating incumbent Helen Purcell in the November 2016 general election.
County recorders serve a term of four years.  They are in charge of keeping public records, voter registration and early voting.  The importance of the recorder will likely be amplified this election cycle as many voters have opted to vote via mail-in ballot for health reasons associated with the transmission of the coronavirus in crowded public areas.
As the keeper of public records, county recorders are also key figures for journalists and others who seek public information and demand governmental and corporate transparency.
Fontes' time in office has not been without controversy.  The Arizona Capitol Times published a story on March 13 outlining a plan that Fontes ultimately did not follow through with, to send every voter in the county a mail-in ballot for the Arizona Democratic Presidential Primary held on March 17.
Attorney General Mark Brnovich filed a lawsuit to prohibit the mailing of the ballots and Secretary of State Katie Hobbs remanded Fontes, calling his proposed actions illegal.
Clair Van Steenwyk describes himself as a "Christian Constitutional Republican" on his campaign website.  He is a political talk show host who claims he will not be a career politician but only serve one term if elected.  He also indicates that he would like to see only absentee ballots, with all other voting to be done in-person at public polling places.
Stephen Richer is the other republican candidate in the race.  He is a lawyer at what is described as a well-established law firm in Phoenix.  Richer discovered Fontes' plan to send voters mail-in ballots described above and has been calling for an investigation into whether Fontes should be financially liable for the expense to taxpayers from his attempted actions to send out the additional ballots.