Indigenous Peoples' Day at the Heard Museum—celebrating the beauty and culture of American Indian art and history
The Phoenix Museum's exhibit showcased prominent Native American artwork and cultural themes throughout history
On Saturday, the Heard Museum in downtown Phoenix hosted an exhibition of Native American stories, and cultural events, emphasizing and celebrating indigenous art from the past and present.
The celebration was held across the grounds and in the museum hall in honor of Indigenous Peoples' Day on Monday.
Since its founding in 1929, the Heard Museum has focused on showcasing and directly collaborating with Native American artists. The museum provides a platform for their art, traditions, and heritage to be shared.  
The Heard Museum's mission statement is to "be the world's preeminent museum for the presentation, interpretation, and advancement of American Indian art" and to "emphasize its intersection with broader artistic and cultural themes."
Marcus Monenerkit, the Director of Community Engagement for the Heard Museum, told Northeast Valley News that it's important that people have a place where American Indian art can be understood and honored.
"By showing the history and the importance of American Indian art and culture, we illustrate the beauty behind it," Monenerkit said.
One visitor to the event, Joyce Bavlinka, told Northeast Valley News that she has been studying Native American culture since high school. Bavlinka said she was saddened that there were not more people at the event. 
"The lack of recognition and treatment that the Indigenous people have endured over the years is reflected in the 'holistic' and calculated treatment of the event…It's important that we maintain these traditions as well as innovate," Monenerkit said.
Monenerkit talked about important work the museum does with the local Boys and Girls Club.  The local tribe that they work with has high suicide and obesity rates. The goal is to reach young people through education and involvement.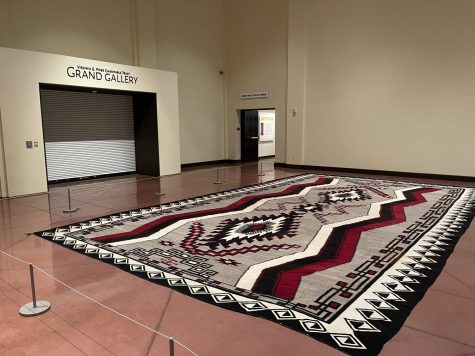 "They give the youth alternatives through art and a new way of thinking," Monenerkit said. "Going beyond the struggles Indigenous people face is an area that only our imagination can take us right now, but our work is to bring leadership through art and pave the way for unity."
Arizona is one of only a few states that has not removed observance for the holiday also known as Columbus Day. Governor Doug Ducey signed a proclamation in September 2020 that also recognized Indigenous Peoples' Day.
Leave a Comment