Bengals, Rams match up for first time in Super Bowl LVI
The Big Game will be held at the Rams' SoFi Stadium on Sunday
Just a year removed from a season-ending ACL tear, Cincinnati Bengals quarterback Joe Burrow is ready to lead the Cincinnati Bengals to their first Super Bowl title in franchise history on Sunday.
But the NFL's Comeback Player of the Year is more concerned about a different kind of pressure that he may face in Los Angeles. 
"Obviously, guys like Aaron Donald, Leonard Floyd and Von Miller are going to get pressure (on me)," Burrow said. "It's going to come down to one, how do I handle the pressure. How I'm able to get the ball out of my hands into the hands of my playmakers in space. And two, how we're going to be able to handle them up front and I have the trust and confidence in our offensive line to make it happen." 
On the other side, Matthew Stafford and the LA Rams are seeking their first title since 1999, when the team played in St. Louis.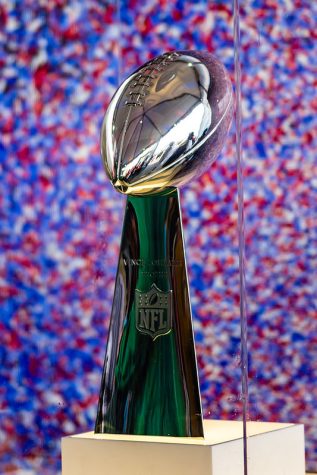 "I think you treat it just like every other game when it gets to that day," Stafford told reporters. "You got a job, you got a job to go out there and execute and try and lead your team to help us win. Once the ball is snapped, I mean, it's going to be football." 
Super Bowl LVI will be played at SoFi Stadium, the Rams' home stadium. Los Angeles is the second team in NFL history to host a Super Bowl on their home turf after the Tampa Bay Buccaneers did so in 2021.
The Rams open as the 4-point favorite to win, with the game's over/under set at 48.5 total points. The money line also favors the Rams at -200. 
As of Friday morning, the cheapest available ticket to the 56th Super Bowl was a little over $3,000 on Stubhub, and it's not just the big game that many people are excited about. This year's halftime show will be filled with some iconic names, such as Snoop Dogg, Eminem, Dr. Dre, Kendrick Lamar, and Mary J. Blige. 
The action kicks off Sunday at 6:30 p.m. EST on NBC. 
Leave a Comment