"I'm going to push you because I know what it takes": Second-year SCC softball coach works to build new culture
Sabeana Romero is focused each day on challenging her players to reach their fullest potential
As the softball season gets underway, head coach Sabeana Romero is focused on establishing a winning culture both on and off the field. 
In her first year as the head coach, Romero's Fighting Artichokes finished the season with an 8-26 record, the program's best season since a 10-win campaign in 2018-19. But the outcome of each game does not solely define a successful program. Teaching players to succeed not only as student-athletes, but also as upstanding members of society, is what Romero hopes to instill at Scottsdale Community College. 
"What I like to bring back to these kids is that, you know, I've been in your shoes. I'm going to push you because I know what it takes," Romero told Northeast Valley News. "I'm not gonna push you and just leave you there to figure life out. I'm gonna push you and I'm gonna build you right back up."
Now, Romero has the opportunity to build her program from the ground up. 
"
She has been creating a culture that I love being a part of.
— Sophia Cordova
In line with her coaching philosophy, Romero's career as a student-athlete demonstrated excellence beyond the diamond. At South Mountain Community College, she became a first team All-American, a two-time academic All-American, a two-time regional champion, and SMCC Female Athlete of the Year. Romero also graduated with Phi Theta Kappa honors. 
"Starting at the JUCO level at South Mountain, that was probably the toughest I've ever had it," Romero said.
After starring at South Mountain, Romero took her talents to Jackson State University. In Division I play, she helped the Tigers reach the SWAC Championship game while being named 2012 SWAC Hitter of the Year. In 2013, she was a runner-up for SWAC Player of the Year, and she ultimately graduated Magna Cum Laude.
Romero holds a bachelor's degree of Science in Interdisciplinary studies with an Emphasis on Physical Education.
"I worked my way up. I worked my butt off," Romero said. 
Inequality on a financial as well as a market level is part of the reason that Coach Romero wants to mold her student-athletes into model citizens outside of the game. She wants her players to understand that there is "more to life than softball."
"I'm very realistic when it comes to these kids, with reality it's how many of us are going to go play professional softball. Reality is, there is a very small chance that you're going to go play professional softball. Unfortunately, right now, and I hope that it changes, professional softball, you don't get paid like you do professional baseball," Romero explained.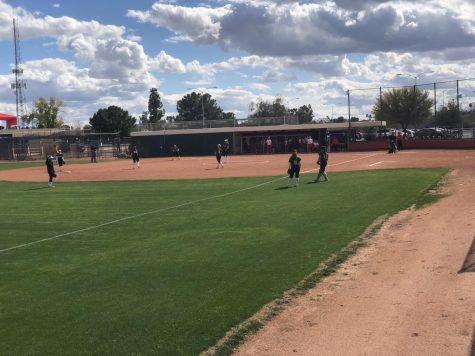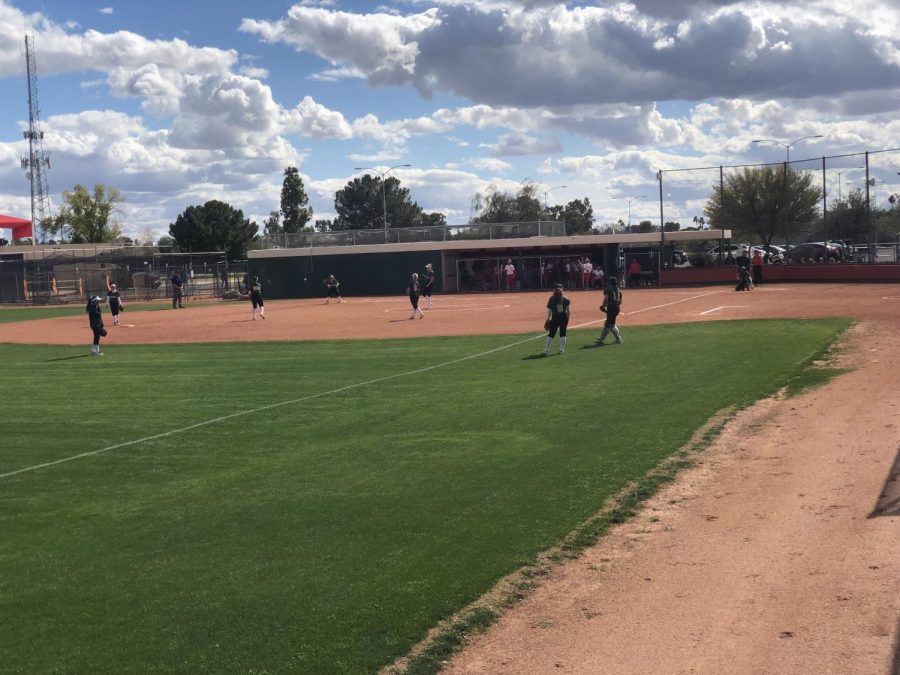 But Romero wants to do everything in her power to get her girls to achieve their softball dreams.
"If they want to play ball at the next level, let's get you there," she said. "Let's push you, let's be realistic, what schools that you can play at and be successful at."
The honesty and respect Romero provides her players is appreciated above all else. 
"She has been creating a culture that I love being a part of. Her feedback, support, and the way she challenges us every single day is what creates great accountability to be a good teammate and even better person," sophomore captain Sophia Cordova explained. "Personally, she helped me boost my confidence, allowing me to reach my fullest potential in everything I do."
The Lady Artichokes lost their first two at home to Glendale Community College but will look to bounce back with a Feb. 15 double-header at Central Arizona College. The next home game for Romero's team isn't until March 8, when the Artichokes take on Yavapai.
Leave a Comment