Why would Trump praise Putin as "fierce" and "smart" and compliment China's Xi Jinping for "iron fist" ruling during a recent rally in Pennsylvania?
Russian state owned television host calls Trump, "beloved"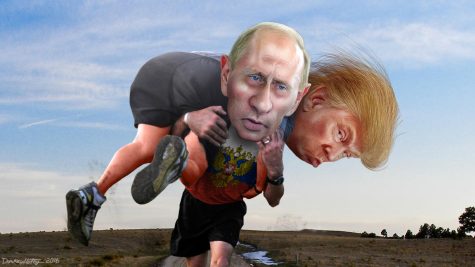 Russian owned television commentators continue to laud Donald Trump—one anchor calling Trump, "beloved" and "our candidate"—this off the back of Trump's most recent public praise of Putin.
The Russian anchor footage, according to Newsweek, was "collated and posted online with English translations by Daily Beast columnist, Julia Davis, who created the Media Monitor watchdog, her Twitter bio says she has been hit by sanctions from Russia, and posts, "I watch Russian state TV, so you don't have to."
In the midst of an ongoing investigation into Donald Trump's removal of classified documents from the White House—records that were seized by the FBI at his Florida estate, Mar-a-Lago—Trump can be seen in a video praising Russian President, Vladimir Putin as, "fierce" and "smart and applauding China's leader, Xi Jinping for ruling with an "iron fist."
Trump has completely avoided condemning Putin publicly—even after the Russian's leader invasion of Ukraine—and his compliments of Putin continued into an early Sept. rally in Wilkes-Barre, Pennsylvania.
Trump has called Putin's strategy "genius", a statement that resulted in backlash.
And even in the midst of an investigation after the FBI raid on Trump's Mar-a-Lago estate, Mr. Trump continues to praise both Putin and Xi Jinping of China.
Many Americans are beginning to ask— why?
The Chinese leader, Xi, has been accused by Human Rights Watch of an increase in censorship, mass surveillance and a "broad and sustained offensive on human rights" since he became leader in 2012.
Putin, for his part has "launched an unprovoked invasion of Ukraine, and reportedly, a formal International Criminal Court investigation is underway to determine if Russia has committed war crimes during the war.
Putin has reportedly also jailed political opponents, introduced oppressive censorship laws, and has overseen the persecution of LGBTQ individuals in Chechnya."
During Trump's speech in Pennsylvania he publicly complained about the FBI's Mar-a-Lago raid.