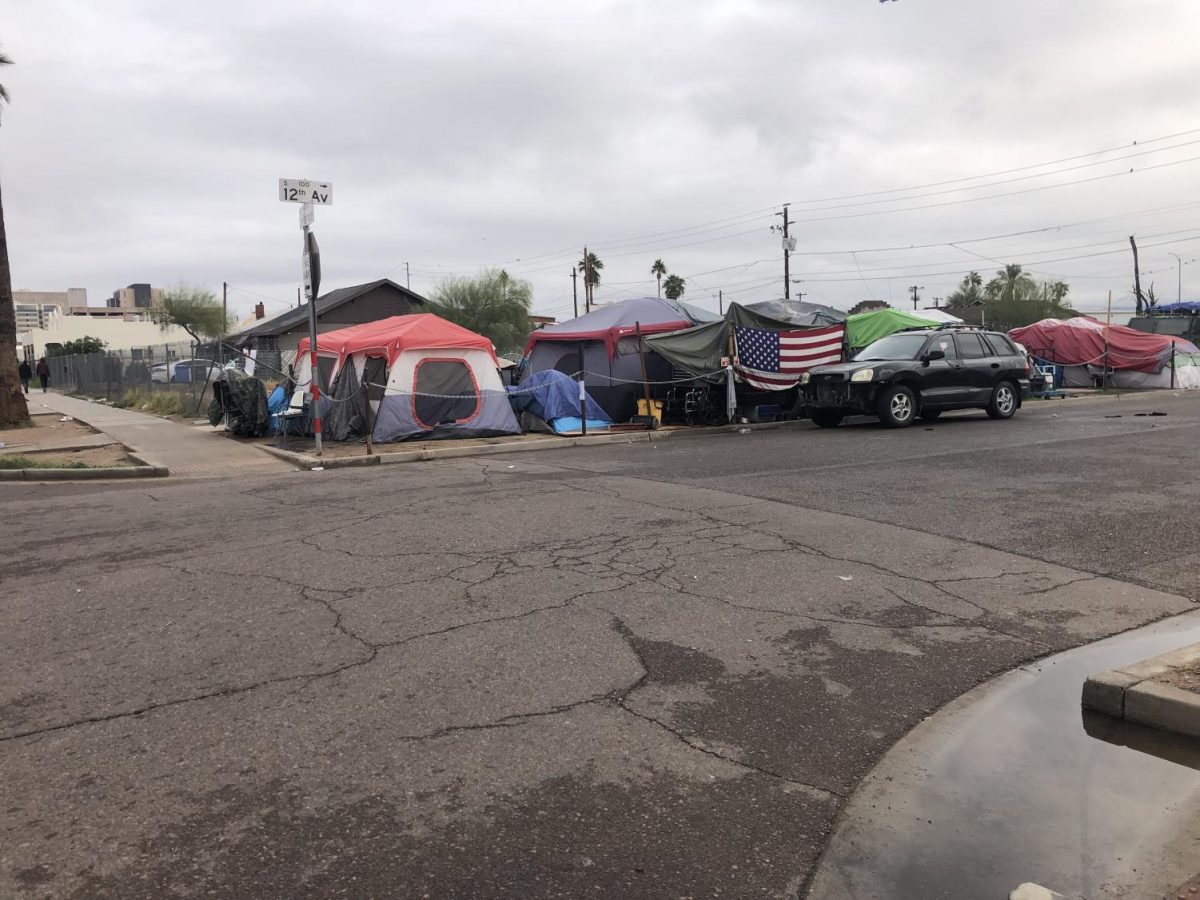 The City of Phoenix recently completed a court-ordered cleanup of The Zone, which was the city's largest makeshift homeless encampment of its kind before the nearly year-long cleanup operation concluded. 
The cleanup of The Zone, which once sprawled between 7th and 16th Avenues primarily along Jefferson St, marks a pivotal moment in the city's approach to homelessness.
Close to Downtown Phoenix and at one point housing over 1,000 individuals, The Zone had become more than a homeless encampment; it symbolized the broader challenges of homelessness in the Valley. 
In contrast to the troubling narratives that once dominated headlines – stories of open drug use, people suffering during the summer heat, and unhygienic conditions – there's now a wave of positive feedback from residents and business owners in the area.
This shift in perception is the result of what many would call a more strategic and humane approach to combating homelessness in The Valley. 
In an interview with Northeast Valley News, Rachel Milne, director of Phoenix's Office of Homeless Solutions, shared insights into the city's meticulous approach.
"Instead of looking at the entire area around the campus as one big encampment of 700 to 1000 people, we broke it up by block. We would identify a block and we would engage every individual on that block," Milne explained.
A team of outreach professionals, some of whom have personal experiences being homeless themselves, facilitated the thorough relocation of the nearly 1000 residents. 
"There were typically 50 individuals or so on any given block, we worked over a several week period (for each block) to get to know them, find out their demographics and background," Milne added.
Milne also emphasized that every person was offered an alternative indoor location tailored to their specific needs. 
"-if someone was a veteran then they may be referred to veteran specific services or a female who might be referred to shelters just for women,"
"82% of the people we worked with ended up going to an alternative location," Milne said, highlighting the success of their strategy.
Most individuals were transitioned to the Maricopa County regional homeless services system's existing shelters. Back in July, in an effort to alleviate the homeless crisis in the Valley, Phoenix City Council approved $5.4 million to buy land for structured campgrounds, additionally, it was estimated that operation costs of these facilities would cost the city $3 to $4 million a year. 
The city has also recently partnered with social services groups in order to open temporary lodging accommodations for those displaced by the end of The Zone. 
"Primarily people went to our homeless service system, to existing shelter operations that we have within the Maricopa County regional homeless services system. In those shelters we have all kinds of case management services, behavioral health services, workforce services, housing plans services, all dedicated to help people end their homelessness," Milne said. 
For those residents and business owners who live around Jefferson St between 7th and 16th Ave, who more than a few times made headlines for their constant complaints and pleas to the city, the cleanup has been a massive success in their eyes. 
Reportedly, residents in the neighborhood have nothing but great things to say on the work the city did. The Zone, now just a name, is in the history books.
Milne's team received the good reviews well as she noted in our interview the work they did seems to have left a good mark on everyone. 
"We feel pretty good about the success we had and that we're leaving it in a way that those residents and business owners now have their community back."