Works by unknown artists provide enigmatic experience
The Phoenix Art Museum's latest exhibition is full of intrigue and mystery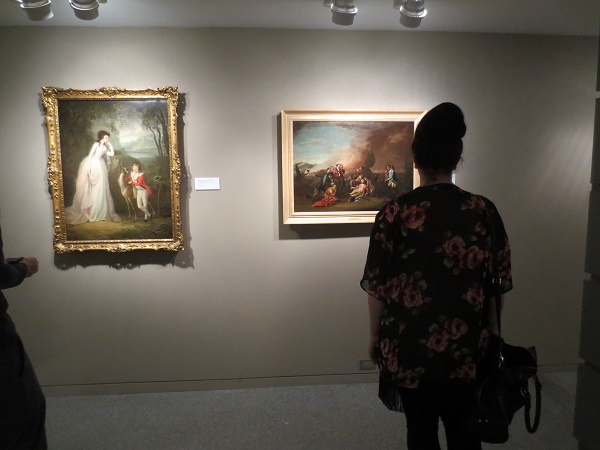 A current exhibition at the Phoenix Art Museum offers the opportunity for viewers to ponder over mysterious works by unidentified European artists.
The Mysteries from Europe exhibition is on display in the Phoenix Art Museum's Lyon gallery until April 15.
"We have not only works that are not signed – and we have no idea who they are by – but works that are signed but not actually by that artist," Dr. Jerry Smith, curator of American and European Art to 1950 and Art of the American West, said. "I think that's kind of interesting, because then you start to wonder: If a forgery is good enough to fool people for a time, is it good enough to put on view? So, then you start to question authenticity and those type of things."
The works in the Mysteries from Europe exhibit are all part of the museum's collection, but were taken out of storage in order to be displayed together.
"To the best of our knowledge, all pieces are from Europe," Smith said. "Basing things on style, subject matter, and technique – we have somewhat concluded that they are all European."
This rare display of all these pieces of artwork together has the potential for members of the art world to uncover who the artists of these mysterious works may be, and also may bring up ideas on subject matter that may not have been seen in the past.
"So far, we have not had any artists identified, but we did find on a couple of them, the subject matter," Smith said. A religious scholar from Boston actually came through and looked at things and made a couple suggestions on what he believed the subject matter was, which was different from what we had listed."
Smith has forwarded some of these works to some of the religious scholar's colleagues to see if he can get any more insight on the origins of these pieces.
"I think what my favorite part of the exhibition is that it encourages people to look closely," Smith said. "So often, you'll walk up to a work and you'll look at who it's by. You'll see: 'oh, there's a Georgia O'Keefe,' and then suddenly, you're thinking about all those associations you have with Georgia O'Keefe or Claude Monet. But just by looking, you're not burdened by the baggage of biography."
The Phoenix Art Museum is open Tuesday, Thursday, Friday, Saturday, and Sunday until 5 p.m., and until 9 p.m. on Wednesdays and First Fridays. Most importantly, admission is free for MCCD students.
There is no additional charge to visit the Mysteries from Europe exhibition, and the opportunity to view the perplexing and thought-provoking works in this exhibit ends this month.