Baseball's popularity in decline
Many wonder if time has been called on America's pastime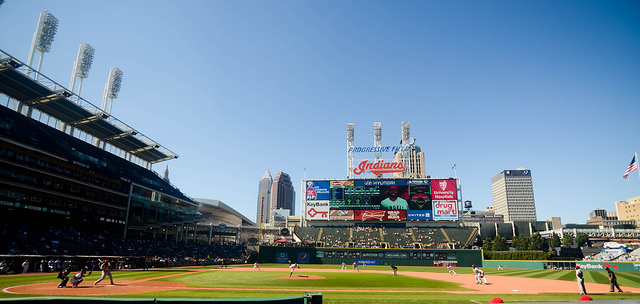 Karsen Mitsche, Reporter, Scottsdale Chronicle
October 27, 2015
Baseball has long been considered America's pastime. Lately though, it has started to lose its appeal among viewers. Never has this been more obvious than after the Seattle Seahawks-Green Bay Packers game which garnered three million more views than 2014's World Series game seven between the San Francisco Giants and Kansas City Royals. Some may say that America's pastime can be considered dead.
Despite this, baseball as a business is thriving – there is no doubt about that. As of 2014, it is raking in nine billion in gross revenue, according to Maury Brown at Forbes. Players are receiving bigger and better contracts. The top three biggest per-year contracts of the three major American sports all belong to baseball players: Miami Marlins outfielder Giancarlo Stanton (13 years, $325 million), Detroit Tigers first baseman Miguel Cabrera (eight years, $248 million) and New York Yankees third baseman and designated hitter Alex Rodriguez (10 years, $275 million).
Business is good, but ratings are down – way down. The MLB All Star Game has fallen to 11 million average viewers, down from 14.6 million as recently as 2009, according to a press release from "TV by the Numbers." The World Series ratings are no different. Back in 2004, the Cardinals and Red Sox faced off in a World Series that brought in 25 million viewers, per Baseball Almanac. In 2013 when those same two teams met, the World Series only brought in 15 million viewers, per "TV by the Numbers."
Harris Interactive, a Nielsen polling company, has conducted American sports popularity polls since 1985. By comparing the polls' earliest results to even 2004, it is easy to spot baseball's decline, from 23 percent in popularity to 15 percent, while the same years speak volumes on behalf of football's growth, picking up traction from 24 percent to 30 percent.
So why is America's pastime dying? The attention span of today's youth has seen a steady decline from 12 seconds in 2000 to a measly 8.25 seconds. Baseball is a much slower game than its televised sporting competitors and has seen a decline in its ratings as a result of a new generation seeking quicker thrills.
"Baseball's a little slower paced, but people just don't understand what goes into baseball," Artichokes baseball player Anthony Race said. "Other people see the hard hits in other sports and they just enjoy that more. This generation is more into getting rowdy instead of enjoying what actually goes into it."
It is hard to challenge football, basketball or even hockey's pace between constant runs, hits, scores and celebrations. Baseball struggles in pace. In baseball, you may go a few innings without a run or even a hit.
MLB's new commissioner Rob Manfred has recognized the crisis.
"We had underinvested in what is an extraordinarily competitive market – that is, for youth sports," Manfred said to Fox Sports recently. "Kids have far more choices today that we did. I think that it is very important to us that we attract world-class athletes. And in order to attract the best athletes and keep enough of them in the game to make our product compelling, you have to have play in all segments of our society, and as a result, we have to place a special focus on underserved areas."
Baseball will probably never again be considered America's number one sport. In time, it might not even be the number two sport in America with attendance, ratings, and participation among the youth fading. However, the fact remains that as a business it is thriving, and because of that, baseball will never completely go away. But the emotion and passion it elicited in days gone by no longer resonates with the American public at large.