NFL should launch London franchise
America's biggest sport cannot afford to let an opportunity for overseas expansion slip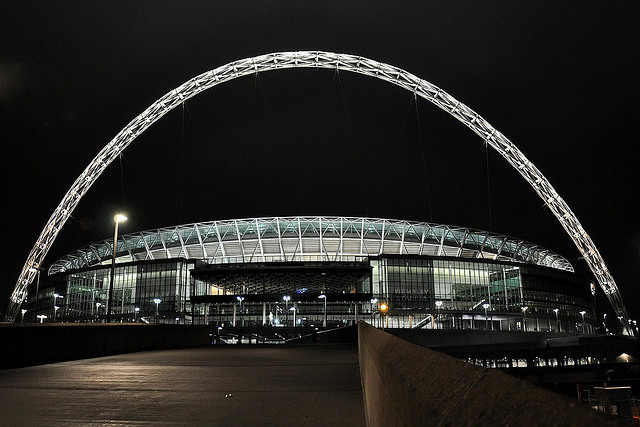 Zach Stilgenbauer, Reporter
October 26, 2015
Football has taken the United States by storm over the last few decades and has finally gained enough traction to warrant a discussion of international brand expansion.
The National Football League's first foray into international American styled football occurred in 2007, when the United Kingdom's Wembley Stadium hosted the New York Giants and the Miami Dolphins. This experiment by the NFL- to play games on international soil – has only proved to be successful, as American football quickly gained popularity in the United Kingdom. Ever since then, the NFL has slowly added more London games to its schedule to help further its popularity and the results appear to be very positive.
The Oct. 4 London game between the New York Jets and the Miami Dolphins sold tickets at the second-fastest rate in the history of the international series, bested only by the first NFL game ever played on European soil. These fast sell-out rates highlight the fact that an American football audience exists in the UK – and they are craving American football. These results only point to the obvious conclusion to adding a team in London.  
A team in London would unquestionably thrive in the NFL and there is no reason for there not to be one. London is a perfect place for a new team to grow and expand its brand and basically receive a fresh start. A team like the Jacksonville Jaguars would be an obvious candidate for relocation as they have struggled to remain relevant in the midst of a poor record with poor ticket sales over the last few years. The market in London obviously would generate more opportunities for an NFL team to grow than Jacksonville, Fla. ever would. People would flock from all over the country to London to root for their only European team to beat their American opponents.
The teams having to travel such great distances would not be enough of a reason to not have a football team in London, either. If the University of Hawaii is able to travel and participate in multiple NCAA sports, certainly an NFL team would be capable of it, too.
The opportunity for the NFL to expand its brand globally is too much to pass up on. Many fans would want to see a rivalry that represents country versus country. An American football game between an American team and a European team would be must-see TV. The NFL simply cannot pass up on its chance to grow the game of American football into a greater international presence.