McDowell music festival partners with UMOM
The United Methodist Outreach Ministries teams up with Wespac Construction to spread its three C's message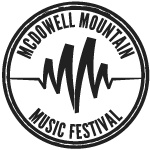 The McDowell Mountain Music Festival started out at WestWorld 13 years ago but has been spreading a sense of community, culture and charity in downtown Phoenix for the last four years.
Wespac Construction is the main producer of the McDowell Mountain Music Festival. Its employees volunteer their time and collaborate with hundreds of outside volunteers to help make the festival happen.
Nate Largay is the Public Relations Manager at Wespac Construction. There are three C's connected to MMMF: the aforementioned Community, Culture and Charity.
"We want to build on that [music] community," Largay said. "Charity…we donate all proceeds to charity, last year alone we donated $120,000 total, sixty thousand to each UMOM and Phoenix Children's Hospital."
UMOM is an acronym for United Methodist Outreach Ministries. Their programs offer help to all homeless families who have custody of a minor child. Their facility has two programs. The emergency program allows the family to stay 120 days while the transitional program allows families to stay two years.
Wespac Construction wanted to benefit the community in the best way possible when they looked into helping UMOM.
"UMOM really provides probably the best shelter and the best opportunities for families to kind of get back on their feet and to get back to a normal life," Largay said.
Gina Tome-Lopez, Communications Coordinator at UMOM says they celebrated their 50th anniversary in 2014 and have served over 6,000 people in the last year alone.
"We focus on helping the families that come to our programs to be successful when they exit our program through all our supportive services," Lopez said.
UMOM Events Coordinator Aly Mabry says the organization's involvement with the McDowell Mountain Music Festival has helped them through Wespac Construction donations and the exposure gained through the festival.
"We've received benefits for the last four years," Mabry said. "It's a great partnership we love working with…being able to get the word out in the community about the great work they do [Wespac] through the music festival as well as the exposure we get as an agency."
UMOM is located at 32nd Street and Van Buren and has the largest shelter for homeless families in Arizona. UMOM also has a program for veterans who have custody of a minor child.
"We've also been able to receive different volunteers and donors from the festival," Mabry said.
The McDowell Mountain Music Festival was held on March 11, 12 and 13 at Hance Park in Phoenix. It was a way for families in the community to enjoy local and national music artists, which this year included singer, songwriter and multi-instrumentalist Beck. Sixteen other acts, including local bands, also performed at the festival.
"We have a sense of charity, if you buy a ticket, you know that it's going somewhere else other than some promoter's pocket," Largay said. "All of our local bands for the last thirteen years have been playing for free."