Diamondbacks conclude forgettable 2016 season
The Diamondbacks lost 93 games before firing its manager and general manager Monday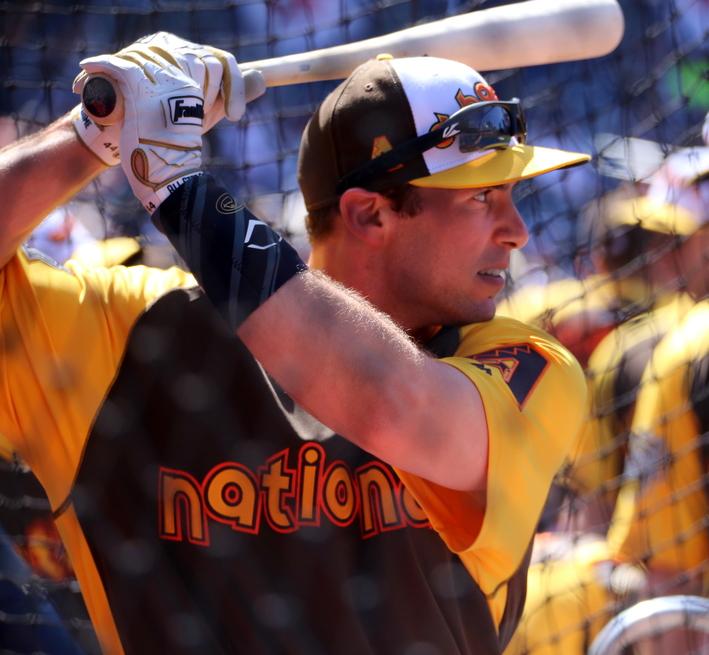 Louis Baker, Reporter, Scottsdale Chronicle
October 4, 2016
The 2016 Major League Baseball season began with hope and promise for the Arizona Diamondbacks after a successful offseason and major acquisitions of new players and personnel. However, the Diamondbacks were out of the playoff race from Opening Day and finished with a 69-93 record, only escaping last place in the National League West by a single game.
Despite a .261 team batting average, good enough for eighth in MLB, the Diamondbacks pitching staff totaled a Major League-worst 5.09 ERA – that's even after signing former Cy Young Award winner Zack Greinke. The team's 101 defensive errors placed them in the bottom 10 of the league. These two factors spelled doom for the D-backs, despite another All-Star season from first baseman Paul Goldschmidt and an offense that scored 752 runs. As a result of the poor season, the D-backs dismissed manager Chip Hale and general manager Dave Stewart after two seasons on the job.
On Aug. 22, Chief Baseball Officer Tony La Russa spoke to USA Today about some of the results thus far with the Diamondbacks organization.
"This is a game based on results," he said. "There was good improvement in '15, and in '16, [it] was the opposite of that. It's [been] disappointing. We're all upset about it."
Despite the disappointment of 2016, the future is bright in terms of youth and prospects in the Minor Leagues. The organization's number one prospect is Braden Shipley and he has received some opportunities so far with the big league club.
"Shipley's struggles in the first half of 2015 could very well make him a more complete pitcher," according to MLB Pipeline, the official MLB prospect scouting service. "If his second half was any indication, D-backs fans should be able find out just how good in the near future."
The D-backs will secure another top pick in the 2017 MLB Draft and have a talented core with Goldschmidt, Greinke and outfielder A.J. Pollock. With top prospect Shipley and other young pitchers like Archie Bradley and Robbie Ray gaining experience, the future appears relatively bright at Chase Field.