Diamondbacks' youth headline exciting future
Despite a 93-loss season in 2016, the Diamondbacks have prospects worth watching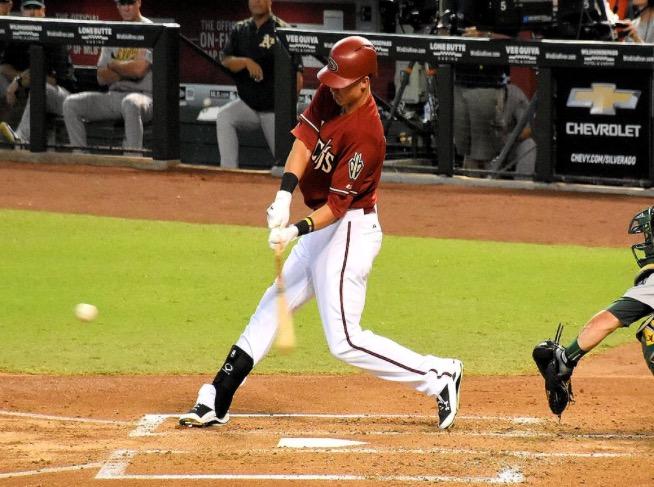 Louis Baker, Reporter, Scottsdale Chronicle
October 7, 2016
The 2016 MLB season is over for the Arizona Diamondbacks, and one would say the expectations slightly exceeded the results the team produced this year. The Diamondbacks' minor league farm system, however, is looking mighty fine. The team's top prospect, Braden Shipley, received a handful of opportunities with the big league club this year and won four games over 13 appearances. The 24-year-old also pitched well during his season with the D-backs' AAA affiliate, the Reno Aces; he had an 8-5 win-loss record with a 3.70 earned run average.
"Still somewhat erratic, looks like [an] athletic number two starter with three plus pitches (low-90s fastball, plus change, solid curve) on his best days," according to minorleagueball.com.
If Shipley could mature into this type of pitcher, this would help the major league club a lot since they have now locked up perennial All-Star pitcher Zack Grienke and need more depth behind him.
Archie Bradley, the seventh overall pick in the 2011 MLB Draft, pitched his first full season in 2016, winning eight games and recording better than one strikeout per inning. Bradley, who was forced to recover from a line drive off his head during the 2015 season, did little to diminish his standing as a prospect with enormous potential. He turned 24 in August and the D-backs' front office should look to him as a future pillar.
In the batter's box, the organization has some very bright developing prospects. Brandon Drury saw significant major league time and hit .282 with 16 home runs in 134 games. Originally considered a third baseman, the 24-year-old Drury saw more time in the outfield in 2016 as Jake Lamb improved dramatically at third base.
Lamb is the oldest of this group at 25 years old and is under team contractual control until the 2020 season. A sixth round selection of the D-backs in 2012 from the University of Washington, Lamb hit 29 home runs in 2016. Prior to this season, he had never hit more than 14 in a professional season. This success only came after a significant period in Lamb's career where he struggled a lot. In the 2015 season, Batting Coach Dave Magadan decided that a change needed to be made to Lamb's swing to produce more power. Magadan had this to say about Lamb when he spoke to USA Today.
"He was always a guy who hit for a good average but didn't hit a lot of home runs," he said. "He was kind of similar to the way I hit, last year and years previous, and if somebody would've told me 'Hey, lower your hands and do a leg kick,' I would've been like I don't know about that. He did it. He was open to it."
It seems that even though the 2016 season was a lost one for the Major League club, it looks like the future is very bright for the organization with such youthful talent – something that not every organization can say it has.