Arizona Coyotes hope to fill arena this season
The Coyotes' attendance remains low, but a team with young talent plans to change that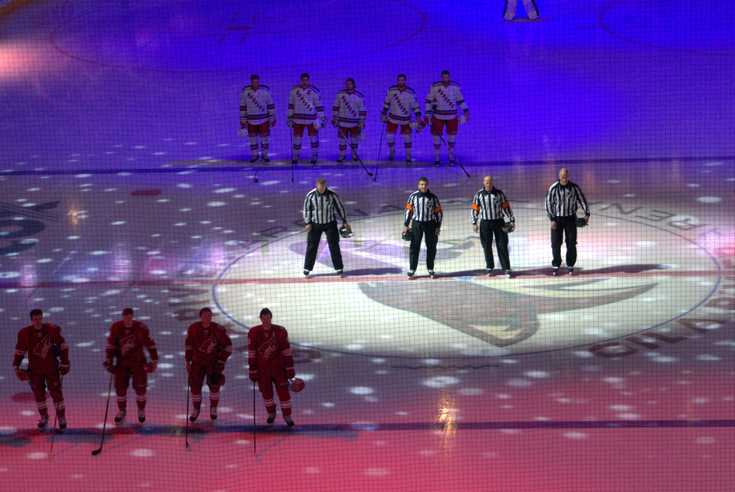 Garrett Glynn and Nicholas Tirella
October 18, 2016
On Oct. 15, the Coyotes hosted the Philadelphia Flyers to open the 2016-17 NHL season, and they hope to play many home games to a sold-out crowd.
The Coyotes plan to combine their stable of young talent with the veteran leadership of Shane Doan and Oliver Ekman-Larssen amongst others to make this season an exciting one. The Coyotes are offering ticket deals throughout the season to get more fans engaged and in the seats.
They advertise single game, group, mini packs, 13-game plans, 22-game plans and full-season tickets to ensure there is an option suitable for all.
SCC student Alan Wenger enjoys the unique and fast paced sport of hockey and has gone to several Coyote games as well as other events at Gila River Arena in Glendale.
"I do like the arena itself, it's just far out of the way considering I live next to the Chandler mall," Wenger said.
The Coyotes have offered student rush ticket programs catering to students in the state. Although the new ticket promotions have not been announced at time of writing, they will be something for students to keep an eye on. In the past, the franchise has made tickets easily accessible to students with ID for a fraction of the face value.
The Coyotes had a promising showing at the end of last season. The team has skated well in the preseason and hopes to carry that into the games that count. With a roster full of talented young prospects and the return from injury of goalie Mike Smith, the Coyotes could contend in the Pacific Division. The team did not have issues putting goals in the opposing team's net last year but struggled with keeping the puck out of their own.
General manager John Chayka feels the team is ready to improve upon the positives of last year and be serious contenders.
"You've got to be careful with optimism because there's 29 other teams that have a lot of optimism, too, but I think ours is genuine," Chayka said. "I told the guys the other day we're not looking to be a mediocre team. We're trying to be the best and we certainly feel we have the skilled players to get there."
It remains to be seen how the Coyotes will fare this season, but they have the potential of putting together an exciting season. Go to nhl.com/coyotes to learn more about ticket packages and promotions.