Pumas stifle Artichokes behind strong pitching performance
Paradise Valley pulled away late to win at Scottsdale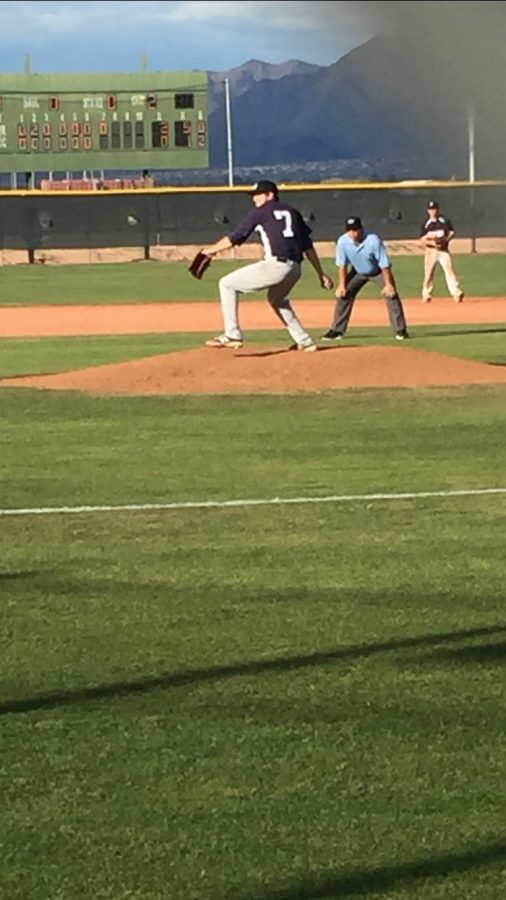 Zachary Cerepanya, Reporter, Scottsdale Chronicle
February 15, 2017
On Tuesday, Feb. 14, the Scottsdale Community College Artichokes baseball team hosted the Paradise Valley Community College Pumas in a matchup between crosstown foes. The Pumas rode a strong start from right-hander Matt Sweeney to a 5-1 victory.
Dueling righties Sweeney and Trevor Horne took to the mound to start the game. Horne got into trouble in the second inning, as he allowed a leadoff single and hit a batter. A passed ball with a runner on third and an infield single from second baseman Logan Ehnes put the Pumas up 2-0 after two innings, and Sweeney settled in for a while after that, sitting down eight in a row at one point and generating several ground balls.
Ehnes is a New Mexico State University commit, who said that commitment does not take away his desire to win at PVCC.
"It takes a ton of pressure off my game, but it doesn't take any of the competitive spirit and heart to go out there and battle and win with your team," he said.
Horne shook of the early two runs and settled in as well, and Sweeney walked the bases loaded in the fifth. However, a double play got the Pumas out of the jam.
"I was feeling good, throwing a lot of balls but I just kept battling as hard as I could to get our team back in the dugout and score some runs," he said.
Horne was relieved after 5 1/3 innings. He surrendered two runs on five hits, but he was unable to get the necessary run support from his hitters. Sweeney, in the meantime, kept it rolling through seven innings, as he allowed just two hits and one run – a two-out RBI single off the bat of catcher Louis Baker in the bottom of the seventh.
The Pumas would expand the 2-1 lead to 5-1 after a three-run top of the ninth, and Pumas closer Justin Wallace shut up shop in the bottom of the inning to secure the win.