Diamondbacks prepare for 2017 season
A healthier Diamondbacks team aims to exceed expectations in 2017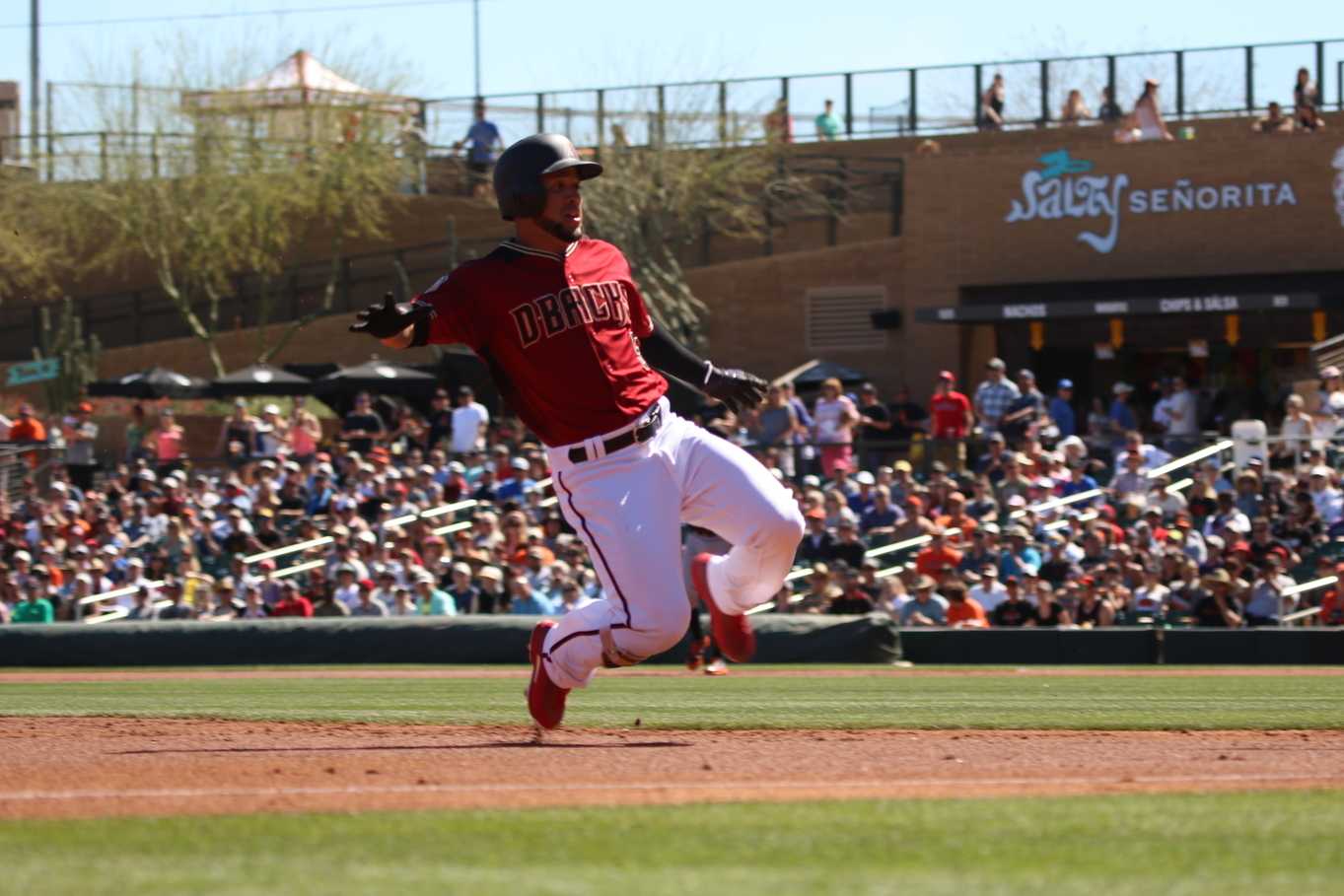 The Arizona Diamondbacks' spring season is well underway and the team is focused on putting the past behind them.
Last season, the Diamondbacks finished with a 69-93 win-loss record and have made improvements during the off-season by hiring general manager Mike Hazen and manager Torey Lovullo from the Boston Red Sox.
Spring training is an opportunity for players to come back from injury or prepare for the upcoming season and improve themselves as players. Third baseman Jake Lamb, fresh off a season in which he hit 29 home runs, is in the latter category, and he talked about how he has taken advantage of spring training to improve and hone his skills.
"All aspects of my game I'm trying to improve on, hitting, defense, running, offensively and I'm trying to improve on last year," Lamb said.
Lamb explained how the team is going to ignore the outside noise about how this is expected to be a rebuilding season and the clichés associated with a young team.
"I don't really believe in rebuild seasons," Lamb said. "You're looking to go out and win every game, not 162-0…We're not going to go out and 'oh it's a rebuild season so we don't need to win this game.' We're trying to win every game and put our best lineup out there."
Some players move around from position to position while in spring training, and Brandon Drury is no exception. The 24-year-old is auditioning as the Diamondbacks' everyday second baseman, and he discussed the challenges inherent to a positional switch.
"Coming from third base, everything is just more reaction," Drury said. "All the double plays, moving my feet right to left, now I'm backwards and I'm going left to right so it's just something that takes time. I worked hard this offseason and I'm working hard now."
One thing that Drury says that he wants to work on this spring is to be consistent throughout the whole season and follow up on a 16-homer campaign in 2016.
"I could be more consistent," Drury said. "I had couple of good months at the beginning and end but in the middle was just kind of not good. Baseball is a game of failures, you're going to have your downs but if you can try to make them not as long or shorten them up or when you're grinding a little bit, instead of taking 0-for-4, find a way to go 0-for-3 with the walk or whatever you got to do."
One of the key players that the D-backs acquired this offseason is Taijuan Walker. The righthander was acquired from the Seattle Mariners in November, and he expressed that confidence can be key to a successful season.
"Just being confident, healthy so I'm able to get into my legs and working on new mechanics and sticking with it," Walker said. "Mixing my pitches and throwing my off-speed pitches for strikes and trying to get the feel."
Walker mentioned that his new team lost a lot of key players due to injury last season, and he wants everyone this year to be healthy and play smart, like Lovullo has said.
"The biggest thing is everyone to stay healthy," Walker said. "Last year, lots of key players got injured. The biggest thing is not sliding head first into bases – that's what I've seen – and I think that is what Torey has been preaching to everyone. No more sliding head first."