Chocolate and Art, a draw for locals
Artists gather in Phoenix to showcase work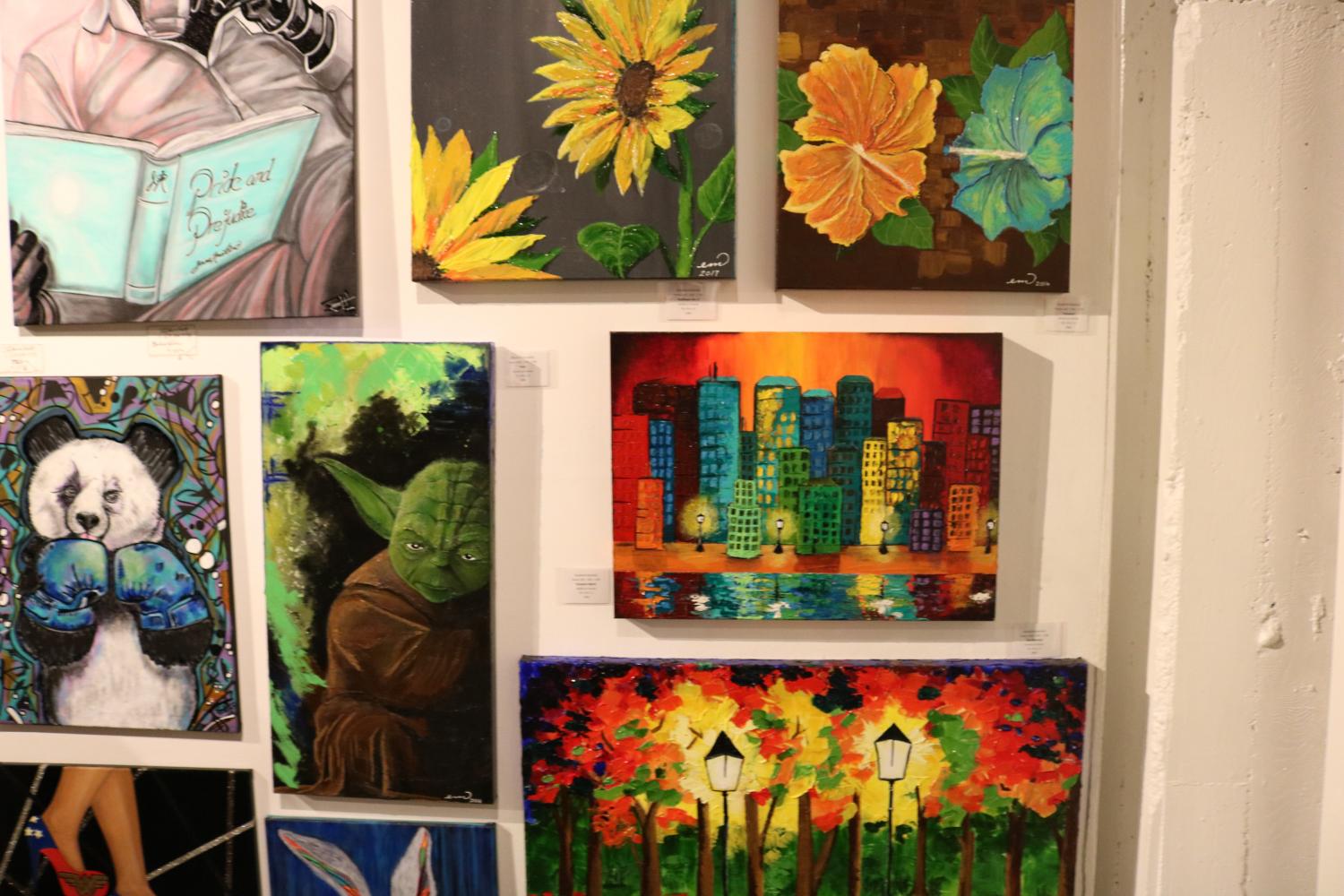 On Sept. 14 and 15, The Chocolate and Art Show was held at The Monorchid in Phoenix, where local artists had the opportunity to display and sell their work.
Art enthusiasts, collectors, and locals gathered inside the venue to celebrate and possibly purchase the artwork of Phoenix's finest up-and coming painters, photographers, and visionaries.
The Event had a little bit of everything from on sight body painting, live music, face-painting, and a table filled with chocolate fountains, strawberries and other snacks.
Some of the local artists were stationed by their artwork and talked about their inspiration behind the painting or photo. Whether it was of a person they admired or a childhood memory; most art pieces had a story to tell.
Artist Brian Philpott debuted his art for the first time last year after finding the Chocolate and Art Show through Facebook. He presented four pieces and among them sold his painting of American rapper André 3000.
"I did André 3000. I saw a particular image that I saw of him and I just added the color," Philpott said. "That's my thing; I add color to everything that I do. I'm a rap fan. I love André 3000 and the things that he's doing on the screen as well as his rap so I dedicated a painting to him. Luckily it sold, so it was a beautiful thing."
Attendee, Nepaga Wolff, came to the event to support an acquaintance of hers that mostly works with oil painting. Wolff took pleasure viewing the many artworks displayed at the event.
What she liked most about the event was the fact that you can have chocolate  and the atmosphere of the event.
"The commodity of all the artist; just all the different paintings, different styles, the uniqueness of it all, and the body painting, "Wolff said.
A portion of the money from the event benefited a non-profit organization, Artist for Trauma. According to the Event's website, the organization "aims to aid in recovery through artistic expression and human connection," making the Chocolate Art Show a place to celebrate art and collectively save it.