Hispanic Heritage Month Celebration: Documentary over Hispanic journalists' struggle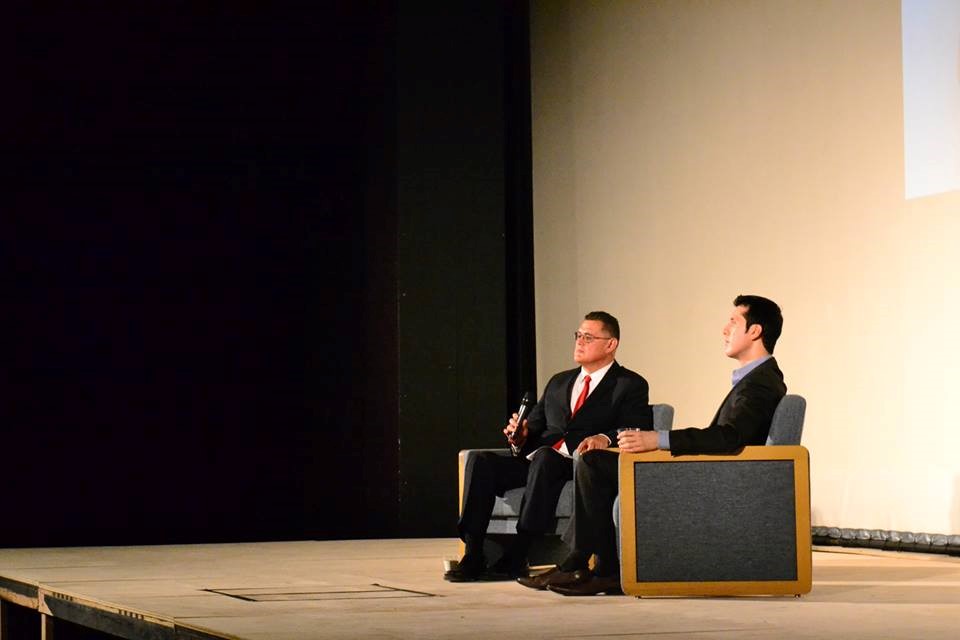 Muhammad Javed, Reporter/SCC
October 3, 2017
In connection with Hispanic Heritage Month, Scottsdale Community College hosted a screening of a documentary "Below the Fold" on Friday Sept. 28 at Performance Arts Center at SCC.
The event was sponsored by SCC's Inclusiveness Council, the Latino Students Association, and the Center for Civic and Global Engagement.
The 20-minute-long documentary film was about a group of young Latino journalists who responded to negative portrayals of Latinos in the Los Angeles Times by writing their own stories. They were vindicated in 1984 when they became the first Latino group to win the Pulitzer Prize, journalism's most prestigious award.
The screening was followed by a Q&A session which was moderated by Jonathan Higuera, SCC Communication Coordinator and former journalist. Among the speakers were the producer and director of the documentary Roberto Gudino and seasoned journalist Frank Sotomayer who had worked for LA Times for 35 years (now retired.)
Roberto Gudino explains the meaning behind the documentary's title.
"It's journalism term. Anything that is buried, anything that's hidden, any stories that are untold are typically below the fold," Gudino said.
When asked by the moderator what compelled him to make this documentary, Gudino recalled his days in the University of Arizona as an undergraduate student where he had happened to come across an organization called Media Democracy and Policy Initiative within the university.
"Orga Briseno (Director of MDPI) let me know about the Hispanics who won the Pulitzer Prize and it very much sparked an interest because it was a story that hadn't been told about minorities in the media," Gudino said.
Jonathan Higuera, who played a pivotal role to organize this event in the campus and was asked about the idea and purpose of the event.
"We are here to celebrate Spanish Heritage Month that runs from Sept. 15 to Oct. 15," Higuera said. "We always had events here on campus at least in five years I have worked here. We had always tried to do one or two or more events in recognition of Hispanic Heritage Month. And we came upon this project last spring when we had a little multicultural film festival. What Someone recommended we how to use this as our big project for our Hispanic heritage month or big event. So that's how It came to be."