Coyotes head coach "Embarrassed for fans."
Something is off with the Arizona Coyotes and while plenty of people are trying to figure out what it is, the new head coach, Rick Tocchet apologized to the fans and called out players, by name, after the 6-2 hammering by the Boston Bruins Saturday night at the Gila River Arena.
Something seemingly is about to give.
Currently, the Coyotes are 0-4-1 in the first five games of this new season. The National Hockey League shows their records in Win-Loss-Overtime/Shootout Loss. It's rare, even early in the season, for a team to not have won a game or any type of win-regulation/overtime/or shootout.
The Coyotes have tallied only losses.
On paper, the Coyotes should be better than they are, having some of the best young talent in the Western Conference, a potential Calder Trophy nominee in Clayton Keller and a "should be" in the Norris Trophy conversation, Oliver Ekman-Larsson.
They also have a top-four defensive core in Oliver Ekman-Larsson, Niklas Hjalmarsson, Alex Goligoski and Jason Demers; which on any other team would be a defensive and offensive challenge for teams game in and game out.
After the 6-2 drubbing from the Boston Bruins on Saturday, Oct. 14; Coach Rick Tocchet did something that many haven't seen before.
He apologized to the fans for how his team played in the second period of the game.
That was the period where the Coyotes let the game get out of hand with bad defensive plays and rookie mistakes when he spoke to the media after the game in more than one setting.
The Coyotes were tied with the Boston Bruins 1-1 going into the second and left the period trailing 4-1.
Tocchet told Todd Walsh of Fox Sports Arizona on the Coyotes postgame show what happened in the second period.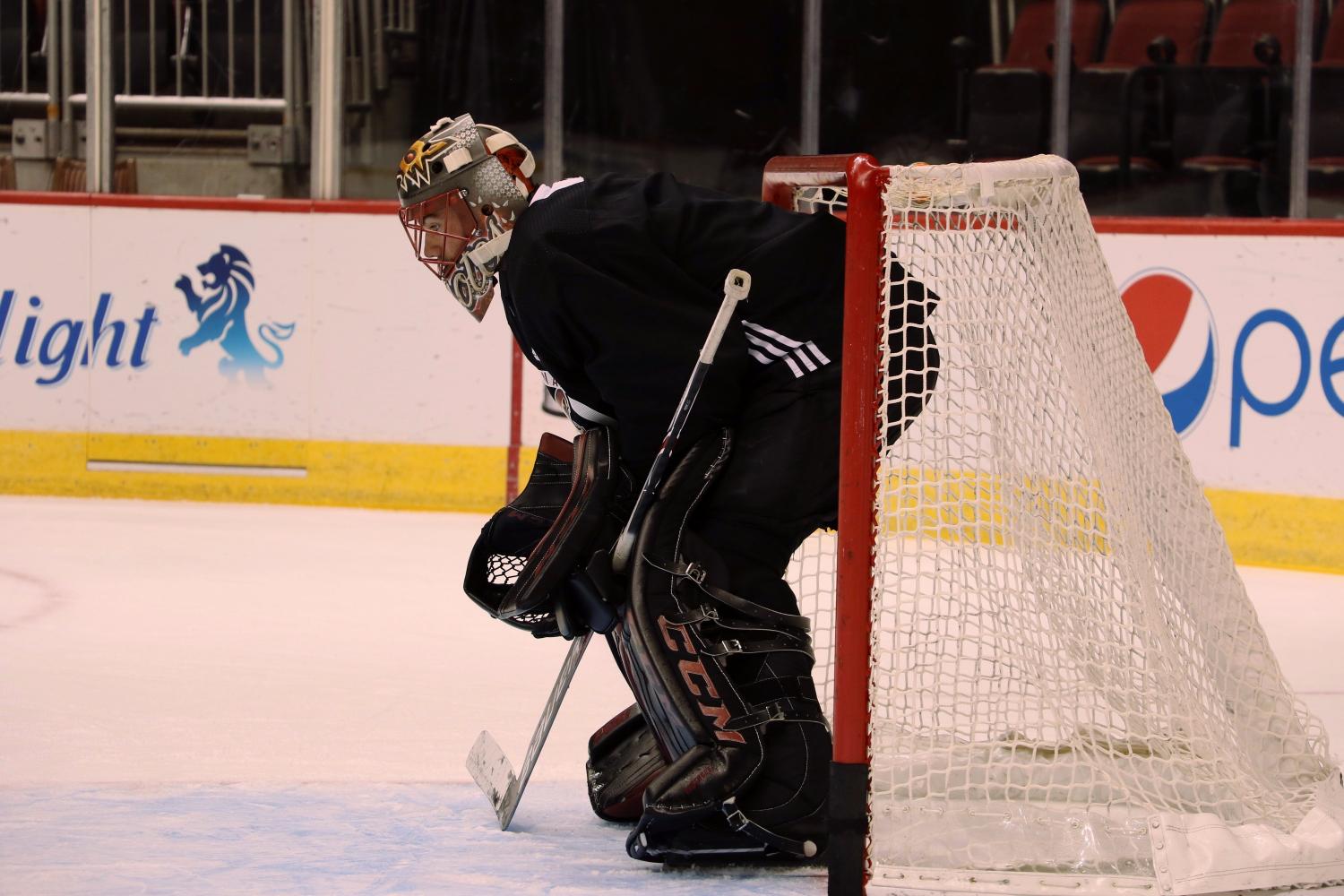 "Irresponsibility. It was just real loose, then you saw guys panic. I knew there were going to be some nights like this. We got some young guys, we got some veteran players, it was real loose after playing as well as they did last game. It's a head-scratcher. I'm embarrassed for the fans after that second period."
Tocchet brought this up again in the main media scrum after the game, right from the beginning.
"I'm kind of embarrassed for the fans because I thought, you know last game." Referring to the loss to the Detroit Red Wings on Thursday, Oct. 12 and the Coyotes best-played game of the season so far.
"Players are saying we could be three and one (3-1-0) and then we score a goal and they're really good players, instead of just being a good teammate." He said. "So, I'm embarrassed, I apologize to the fans on this one because that second period was not good."
When Craig Morgan of AZSports.com asked about the giving up a goal right after they score.
Tocchet had this to say, "We just did video for half an hour, we practiced it. It's not just one guys, it's a couple of guys. You can't have four of five passengers. You look down the bench and some guys are sucking wind."
"I don't know and understand that after the last game why we're sucking wind. Are we out of shape? Is it anxiety when there's pressure? Because sometimes when you get anxiety you get tired. We're just trying to put our finger on this," Tocchet said.
Sarah McLellan of AZCentral brought up that goaltender Louis Domingue said he had to be better. Domingue was vocally frustrated after the loss to the Detroit Red Wings.
"Well, everyone has to be better. Even myself. It starts with me. I honestly thought these guys were ready to play," Tocchet said. "We're going to straighten it out, I mean this is not going to happen unless we're going to have to get new people in here. It just can't continue this way."
"The leadership group has got to bunker down a little bit too. A couple of guys aren't playing well." Tocchet said, visibly frustrated.
Morgan asked, "Where's Oliver in that mix right now?"
"Oliver's got to play better," Tocchet said calling out Oliver Ekman-Larsson, the longest-tenured Coyote, potential next captain and stud defender. "He's got to play better. Straight up."