SCC to soon have meditation as a class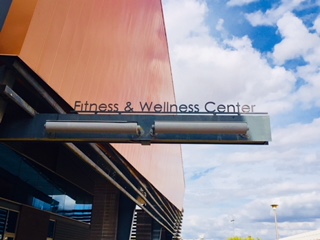 Hang on for a minute...we're trying to find some more stories you might like.
Scottsdale Community College will soon be offering a course on Mediation and Wellness, where students will learn the technique and will be given written information about the benefits behind the ancient practice.
Professor Carol Schiller, a meditation instructor, has been teaching the skill for over 25 years. Her Meditation and Wellness course at SCC begins in April, and will include guided meditations using essential oils. These guided meditations will give students instruction on proper breathing, feeling, and visualization.
"I give them visual cues and tell them to feel the calmness and let go of the stress," Schiller said.
Meditation has spread through college campuses to combat various stresses students may be experiencing, according to an article from NBC news. Research suggests meditation can help improve academic performance, attention span and increase grade point average.
Schiller said meditation has become increasingly popular over recent years and believes the trend may be related to people searching for alternative ways to heal their mind.
Andrew Rushing, a meditation instructor, has practiced a form of meditation called Transcendental Meditation, or TM for short, for eight years. Rushing began practicing TM while in college as a way to aid with concentration on school subjects, and believes it had a positive impact on his life.
"By the end of my time at the university, I became the valedictorian of the school," Rushing said.
Meditation can bring further benefits, as an article from ABC news reports that the practice is being prescribed as a treatment to people suffering from a variety of disorders, such as mental illnesses and chronic pain.
"It's completely effortless. It's completely simple," Rushing said. "There is an elegant simplicity to the practice. And absolutely anybody can do it just as well and anybody else."