Overworked emergency room nurses stay in profession despite the stress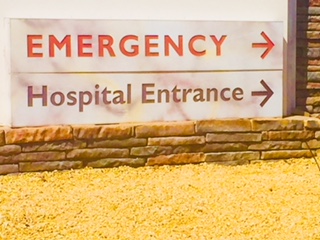 Claudette Rodriguez, Reporter
March 14, 2018
ER nurses, Christina Chapman and Christina Maddaluna are known to the reporter.
According to the Board of Certification for Emergency Nursing, emergency room nurses represent a small percent of the 2.8 million nurses working in the U.S.
A recent survey by RNnetwork, a travel nurse company, estimated almost half of the nurses considered leaving their profession and about 27 percent of them felt overworked and stressed. Though these percentages might seem staggering, there are still many nurses who feel it is one of the most rewarding professions.
Emergency room nurses do more than place IV catheters, draw blood, and administer lifesaving medications. They educate patients about their disease process, work as a team to save critically ill patients and calm distressed families when they need it the most.
Christina Chapman, an emergency room nurse, made a switch from working in the regular hospital ward to the emergency room because she wanted a more exciting work environment.
"I always loved science, the human body, and blood and guts. I knew I wanted to go into emergencies. It was the whole point of me becoming a nurse," Chapman said.
Chapman has been working in the emergency room for over three years.
Christina Maddaluna, a pediatric emergency room nurse, will soon study to become a nurse practitioner, went into pediatric emergency medicine because she likes the fast-paced flow of the work and enjoys seeing multiple patients in a single shift.
"I did PICU (Pediatric Intensive Care Unit) for three years and wanted to work in the ER and pick up the pace a little bit. I wanted to change things up and that was when I decided to come work in the ER.  I wanted to learn new skills and get a different perspective on a different kind of nursing.  I like the sick kids and the pace of the ER. I wanted to be more on the diagnosing end, which you don't get as much in the intensive care unit."
Though both women speak of the fast-pace flow of the emergency room and enjoy caring for sick patients, they also reflected on aspects of the job they did not expect.
"I was surprised by the number of people who go to the ER for very simple complaints.  I didn't expect to see so many non-emergency complaints," Maddaluna said.
Maddaluna added that caring for non-emergency complaints will enhance her skill set when she becomes a nurse practitioner.
"I was surprised by how much social work and mental health we do. I don't mind doing it at all, but I was definitely surprised by it," Chapman said.
No matter the reason, both women say they feel it's a privilege to care for patients from all backgrounds no matter the level of acuity in sickness.
"To have the ability to see the change in outcome of our patients with what we can do in the ER, turning them around, getting them better and seeing that ease in parents. That's what I love most. I love fixing them," Maddaluna said.