Recent protest in Iran call for freedom of expression regarding hijabs
The 'Girls of Revolution protest' that recently emerged in Iran ignites the debate over a version of feminism in the country and questions the compulsory hijab system in Iran.
Sherin Faisal, an English literature professor from India shared her thoughts about the system of Hijab with Northeast Valley News.
"Hijab literally means a cover," Faisal said. "Islam instructs women to cover themselves, except their face and hands, in the presence of men other than a mahram. Mahram is a close male family member like husband, father, brother and father-in-law. It actually gave women a sense of security that patriarchal society denied them in the medieval society by making them sex objects."
Head coverings play a significant role not only in Islam but also in other religions such as Judaism, Sikhism and Catholic Christianity.
Iran, Saudi Arabia, the United Arab Emirates, Oman, Morocco, Lebanon and Egypt are some of the countries that follow the Islamic way of dressing.
Vida Movahed, a young mother, known as "the girl of Enqelab Avenue", was the first one to protest against the compulsory hijab system in Iran by removing her head covering in public and standing on a utility box waving her hijab for an hour in the capital city of Tehran on Dec.27, 2017.
An additional 29 Iranians were arrested by the Iranian police for their protest in support of the same cause.
Behnam Ben Taleblu, senior Iran analyst at the Foundation for the Defense of Democracies in Washington, gave their reply with regards to the sudden protests.
"The compulsory veiling of women in public — be they religious or not — has been a hallmark of Iranian political and social life since 1979," Ben Taleblu said.
The protest brought the Supreme Leader of Iran Sayyid Ali Hosseini Khamenei to tweet about the incident.
"By promoting modest dress (#hijab), #Islam has blocked the path which would lead women to such a deviant lifestyle. Hijab is a means of immunity not restriction," Khamenei tweeted on March 8.
Many countries around the world banned head coverings officially by law due to several causes which raised questions about personal freedom.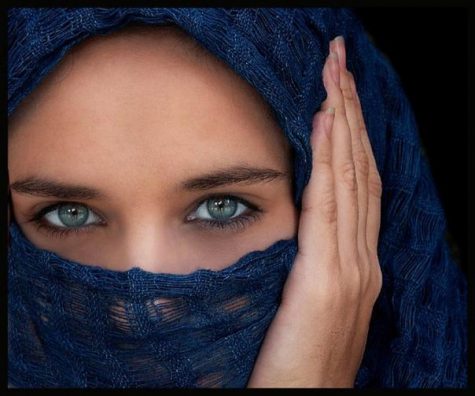 The Republic of France banned hijab as part of banning conspicuous religious symbols from public space. While Turkey lifted its ban on the hijab recently, which kept a strict prohibition on headscarves before.
Diana Nadira Puthussery, an international student currently studying at Northern Virginia Community College in Washington, D.C sees the hijab as exhibiting a personal freedom, not a restriction—she values having a choice.
"My hijab is my personal choice. It is not a symbol of incapability but it shows that I am capable of choosing my beliefs and appearance," Puthussery said.
A student from Tehran, studying in the U.S., asked for anonymity over her opinion of the recent protest.
She told Northeast Valley News that while she understands the aspect of modesty in clothing—she commends the courage of the women in the protest.
 "I appreciate the idea of modesty, for men and women. There is something sacred about reserving oneself for our dearest beloved. This can be interpreted in many ways through many lenses, all bearing truth. It is critical that we have the choice to interpret our values in whatever way is meaningful for us."
"I am inspired by the lionesses in Iran, courageous enough to take outward stances of activism. I also know many lionesses who are demonstrating just as much bravery through their inward revolution toward an authentic embodiment of personal values."