Fighting Artichokes baseball continues to slug it out at World Series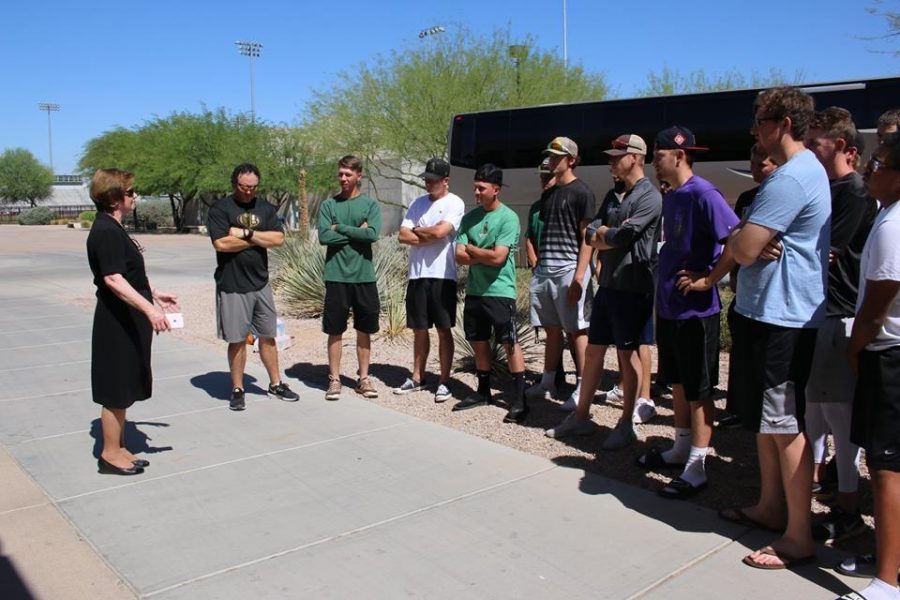 Ole Olafson, Reporter
May 28, 2018
The Scottsdale Community College baseball team is winning its way through the consolation bracket at the NJCAA Division II College World Series in Enid, OK.
#7 Scottsdale was upset in its first game of the double-elimination tournament on May 26, by #10 Community College of Baltimore-Essex (MD), by a final score of 7-6.
The following day, the Artichokes fought back by eliminating #3 Kirkwood (IN) 9-8 in a real "nail-biter" that ended with SCC pitcher Ryan Phillips striking out the final batter after giving up a two out, bases-loaded, run due to a hit batsman.
On Monday, May 28 the 'Chokes got their revenge on CCB-Essex, eliminating the team that sent them to the consolation bracket by a score of 13-8.
Scottsdale's next game is Tuesday, May 29 at 3:30 CDT when they will try to win their way into the quarter-finals when they face #6 Madison (WI) who lost to #2 Parkland (IL) in the final game on Monday night.
The Artichokes would face Parkland in the quarter-finals on Wednesday, May 30 at 3:30 CDT should they come out victorious against Madison.