Scottsdale Community College to host Experimental Chinese Painting Exhibition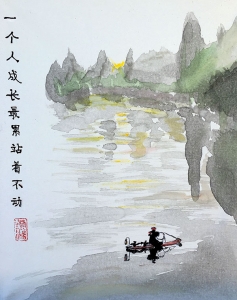 Scottsdale Community College is currently hosting the Experimental Chinese Painting Exhibition in the art building lobby on campus. The pieces presented are a mix of the very traditional Chinese style of paintings with a western twist.
All the pieces presented are done by students of Professor Robert You, a Beijing-trained artist. The students are at varying levels of learning this style and it makes for an exciting and diverse show.
This exhibition is running from now until November 8th and is free to the public. Hours and location details can be found on the SCC website.