Will Ferrell thrills Talking Stick crowd
The famous actor made an appearance in Scottsdale yesterday and played left field in a spring training game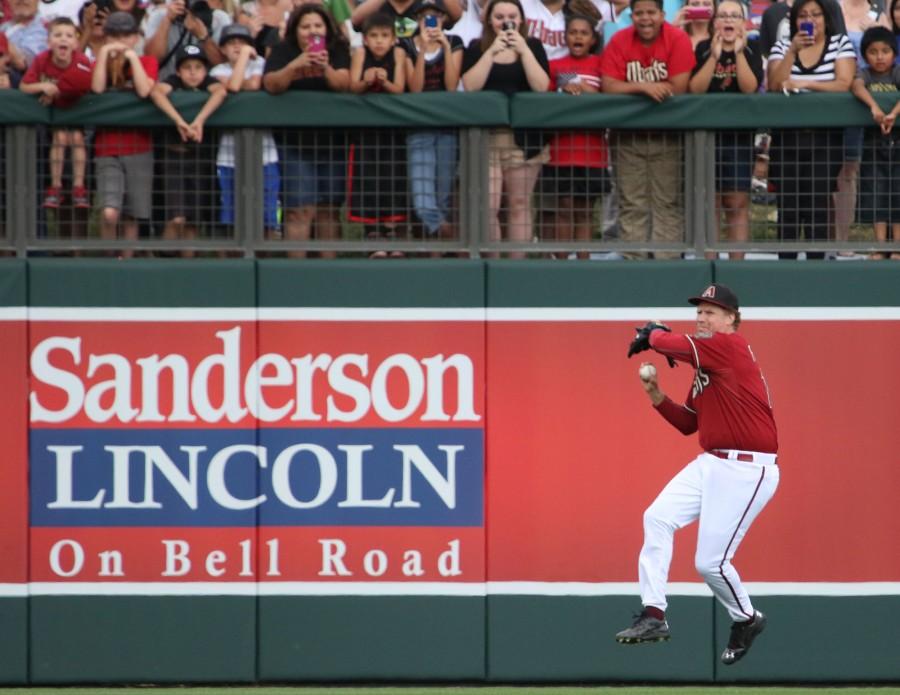 Nicholas Tirella, Sports Editor
March 13, 2015
Fifteen of Major League Baseball's 30 teams travel to Arizona every spring to prepare for the upcoming season. Baseball fans throughout the state gather to watch their favorite teams and players get ready for the long season ahead.
But not every fan gets to play out their dream. Actor and comedian Will Ferrell, who is a noted baseball lover, got to do just that.
On March 12, Ferrell played all nine positions on the baseball field for 10 different teams, including the Diamondbacks. Ferrell's goal was to help organizations like Cancer for College and Stand Up to Cancer raise money for cancer research. He also honored former MLB player Bert Campaneris, who played all nine positions in a game back in 1965.
At the Diamondbacks' facilities at Talking Stick, he played as a left fielder. And he looked good in Sedona Red. The Salt River Fields faithful were not disappointed, as Ferrell got three base hits to boot. He only played one inning for the Diamondbacks, but fans were overjoyed nonetheless.
And most importantly, he managed to raise more than one million dollars for cancer research.
Ferrell took the field to do something he loved to do, and it helped fund a great cause. As the man himself would say: "you stay classy, Arizona."